MLA Madhavaram Krishna Rao hands over aid to kin of school wall collapse victims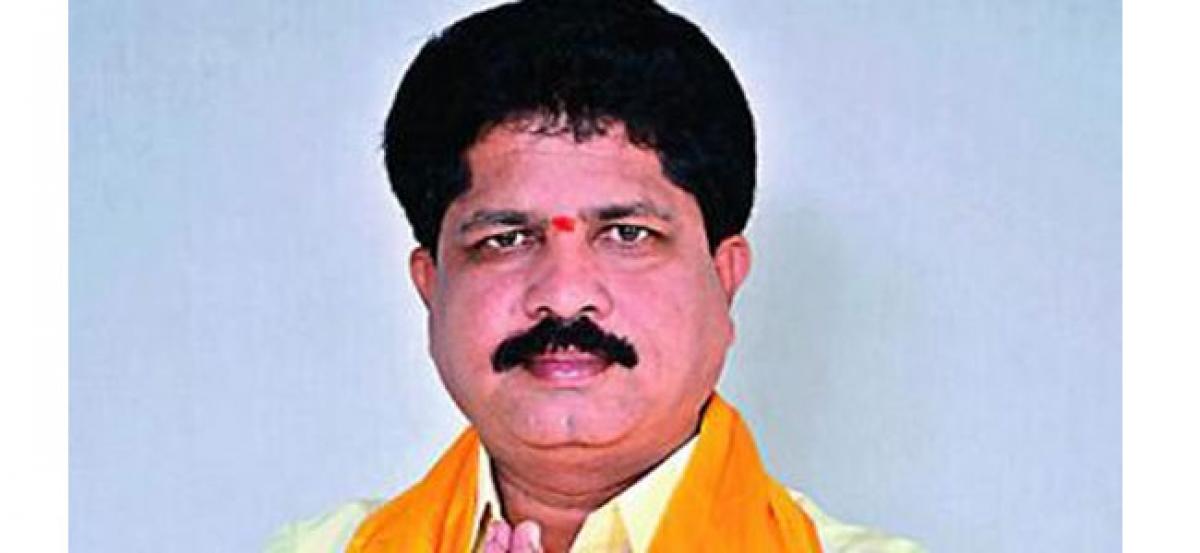 Highlights
Local MLA Madhavaram Krishna Rao on Thursday handed over compensation to Nagababu and D Manikirtana, fathers of N Chandana and D Kirtana respectively, the students who were killed recently in the collapse of New Century School building He gave away Rs5 lakh each to them on behalf of the State government and Rs10 lakh each contributed by the school management
Kukatpally: Local MLA Madhavaram Krishna Rao on Thursday handed over compensation to Nagababu and D Manikirtana, fathers of N Chandana and D Kirtana respectively, the students who were killed recently in the collapse of New Century School building. He gave away Rs.5 lakh each to them on behalf of the State government and Rs.10 lakh each contributed by the school management.
The legislator handed over Rs.1 lakh each on behalf of the government to the injured N Likhitanaga Sai (father Phanikumar), Narsil Patel (Kailesh Kumar Patel), S Sahasra(S Raju), N Devisri (N gunashekhar) and K Sandeep Reddy ( K Ramathimma Reddy).
Rao informed the parents that the school management would bear the hostel expenses of the students. Among those present were Corporator Satyanarayana, division TRS president Vasudeva Rao, Malkajgiri RDO Madhusudan, MRO Nirmala, ACP Bhujanga Rao, CI Prasanna Kumar, MEO Anjaneyulu.