Bahujan Samaj Party coordinator holds Amberpet review meet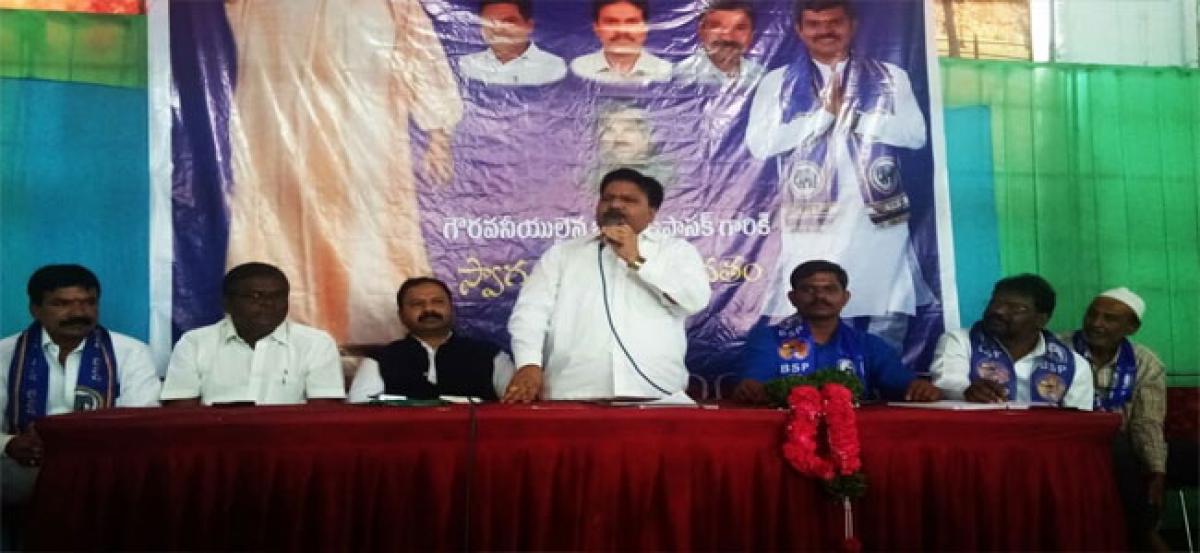 Highlights
Coordinator of the Bahujan Samaj Party BSP for three States, Gowri Prasad Upasak on Monday attended as the chief guest for the Amberpet Assembly constituency review meeting at Pyara Gardens His visit was intended to strengthen the party in Telangana
Amberpet: Coordinator of the Bahujan Samaj Party (BSP) for three States, Gowri Prasad Upasak on Monday attended as the chief guest for the Amberpet Assembly constituency review meeting at Pyara Gardens. His visit was intended to strengthen the party in Telangana.
Addressing the meeting, he said the party had decided to name leaders in every Assembly segment for taking its policies to the notice of the people. Also, as resolved by the high command, division and zonal level committees have been constituted.
The BSP leader shared the party's main aims with the newly-appointed leaders. He said the future action plan would be discussed with the leaders to take appropriate decisions. Among those who attended the meeting were Telangana BSP coordinator Sidharth Paul, general secretary Sanjivachary, secretary K Rajval, Krishna, Dayanand, besides several important leaders and party activists.