BJP leader Pasham Surender lauds arrest of Varavara Rao, others by Pune police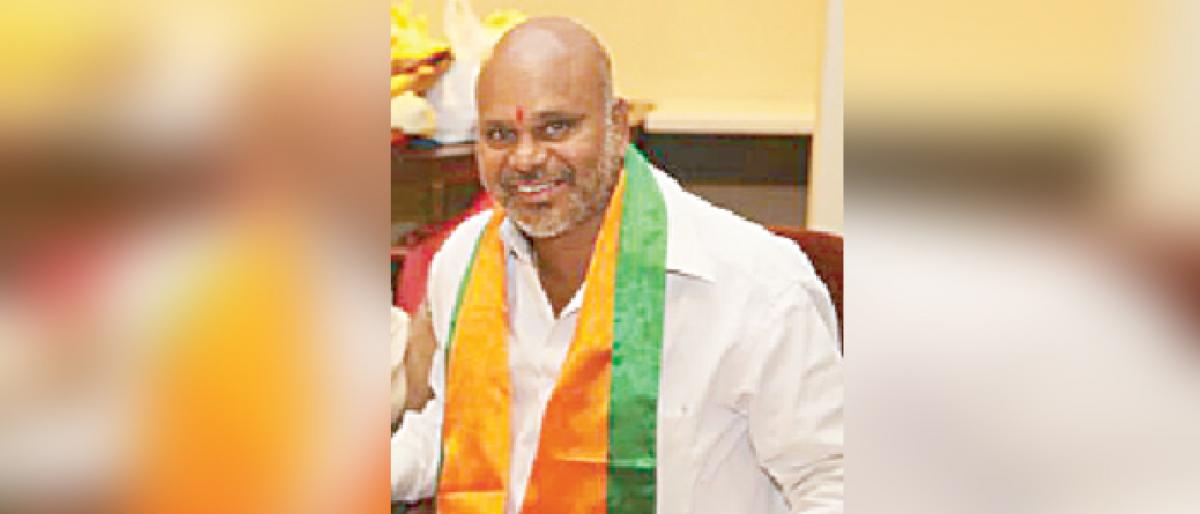 Highlights
Former deputy floor leader GHMC and BJP leader Pasham Surender lauded the arrest of revolutionary writer, Varavara Rao by Pune police
Laldarwaza : Former deputy floor leader (GHMC) and BJP leader Pasham Surender lauded the arrest of revolutionary writer, Varavara Rao by Pune police.
In a statement, the BJP leader alleged that since he has spoken about the assassination of the Prime Minister Narendra Modi, he could have been a conspirator along with others.
It may be mentioned here that Pune police arrested Varavara Rao at his residence on Tuesday.
After the raids, the police took Virasam leader into their custody and shifted him to Gandhi Hospital for tests.
Earlier, Varavara's name came to light in connection with the alleged conspiracy Maoists hatched to assassinate Narendra Modi.