Dana Kishore wants debris to be cleared on priority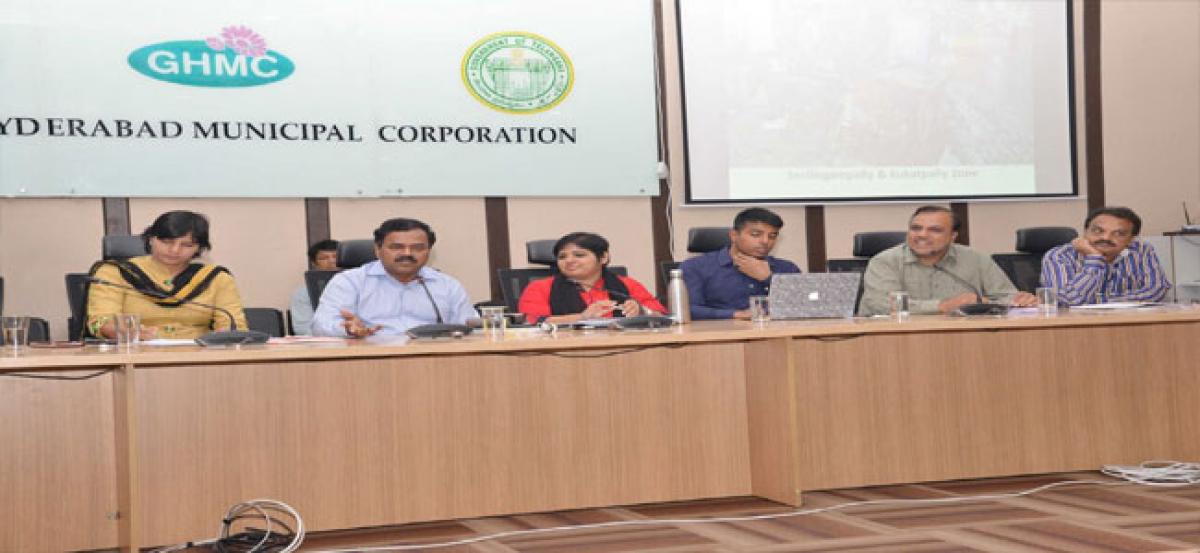 Highlights
Greater Hyderabad Municipal Corporation GHMC commissioner Dana Kishore directed all zonal commissioners and different wing officials to take up a special drive for removing construction and debris waste in the span of ten days at a meeting conducted at commissioners office here on Wednesday
Hyderabad: Greater Hyderabad Municipal Corporation (GHMC) commissioner Dana Kishore directed all zonal commissioners and different wing officials to take up a special drive for removing construction and debris waste in the span of ten days at a meeting conducted at commissioner's office here on Wednesday.
Dana informed the officials "Each one of us shall take responsibility to provide basic, minimum facilities to ensure that there are no civic issues. Citizens should be informed, and clear transparency should be maintained with a vision to beautify the city with moral responsibility while performing the duties."
Zonal commissioners were informed to monitor the works personally and to make sure that they were completed on time Around 2,000 km of stretches exist in the GHMC limits. All the debris and garbage must be cleared regularly, and notices must be issued to those disposing of waste illegally, so that debris was not accumulated again in the cleared areas.
The construction and demolishment wing having around 22 vehicles would be increased to 100 to clear the debris in a speedy manner. The Commissioner would conduct random checks, so every official must perform their duties with responsibility failing which severe action would be initiated against them. The lifting of waste is the moral responsibility of deputy commissioner and Assistant medical officer of health. Commissioner has appealed the citizens to kindly cooperate with the GHMC in the special drive to make the city clean and green.
The 44 monsoon emergency teams of HMWS&SB could also be utilized for the said purpose. Dana also reminded that minister for Municipal Administration and Urban Development was also posting lot of grievances on Twitter which were to be resolved on the spot duly intimating to the higher authorities of the resolved cases.