CPI supports Nitish's national grand alliance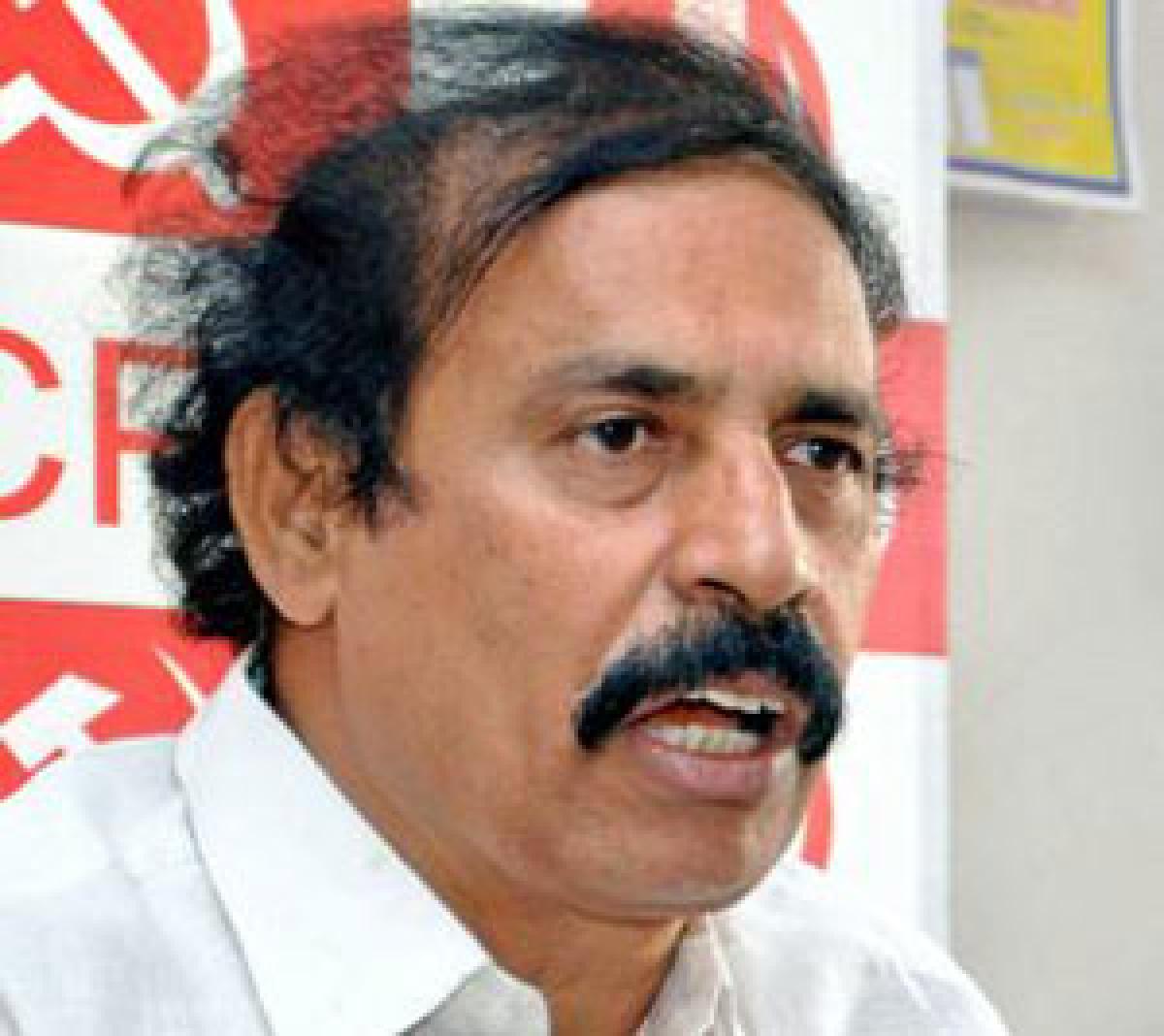 Highlights
That type of scheme (Common Minimum Programme) should be there. Nitish Kumar should take the initiative to work out such alternative economic policies also. Then it will be more attractive and it will get more support from  people
Hyderabad: CPI has responded positively to Bihar Chief Minister Nitish Kumar's proposal to forge a grand alliance of anti-BJP parties at the national level but with a rider that such an arrangement should be based on 'alternative, pro-poor economic policies.' "We have seen that. Our reaction is positive to it. Nitish Kumar making such a proposal is good. There will be some minimum conditions to it. One is clarity on economic policies. It should not be a negative type of grand alliance. It should be an alternative (to the BJP) that can suggest alternative policies," CPI General Secretary S Sudhakar Reddy told PTI here.
Congress needs to 'rethink' on its economic policies and adopt an approach that was pro-poor and against corporates that reap benefits at the cost of the poor, he said. "Importantly, Congress needs to rethink its economic policies in a way they are against corporates and pro-poor. We are not asking for nationalisation of all corporates. This "crony capitalism" should end. There should be an effort to see that some do not draw additional advantages as they do in the prevailing capitalist system. There should also be commitment against corruption. Public support will come if such positive things are there," the CPI leader said.
Noting that all parties opposed to the BJP may not join the platform, he felt that the proposed alliance would take shape in part ahead of elections and in full in the post- election scenario.
"I do not think all the non-BJP or anti-BJP parties will join in it. There are groups in some states who contest against each other. We are of the opinion that this (anti-BJP alliance) will come partly in pre-election scenario and mature fully in the post-election
situation," he said.
Favouring formulation of a policy framework like Common Minimum Programme agreed by all those forming part of the alliance, Sudhakar Reddy said such an alternative set of policies would make it more 'attractive' for the parties to join it.
"That type of scheme (Common Minimum Programme) should be there. Nitish Kumar should take the initiative to work out such alternative economic policies also. Then it will be more attractive and it will get more support from people," he said.