Vladimir Putin to be Notable Absence From Ukraine Crisis Talks in Berlin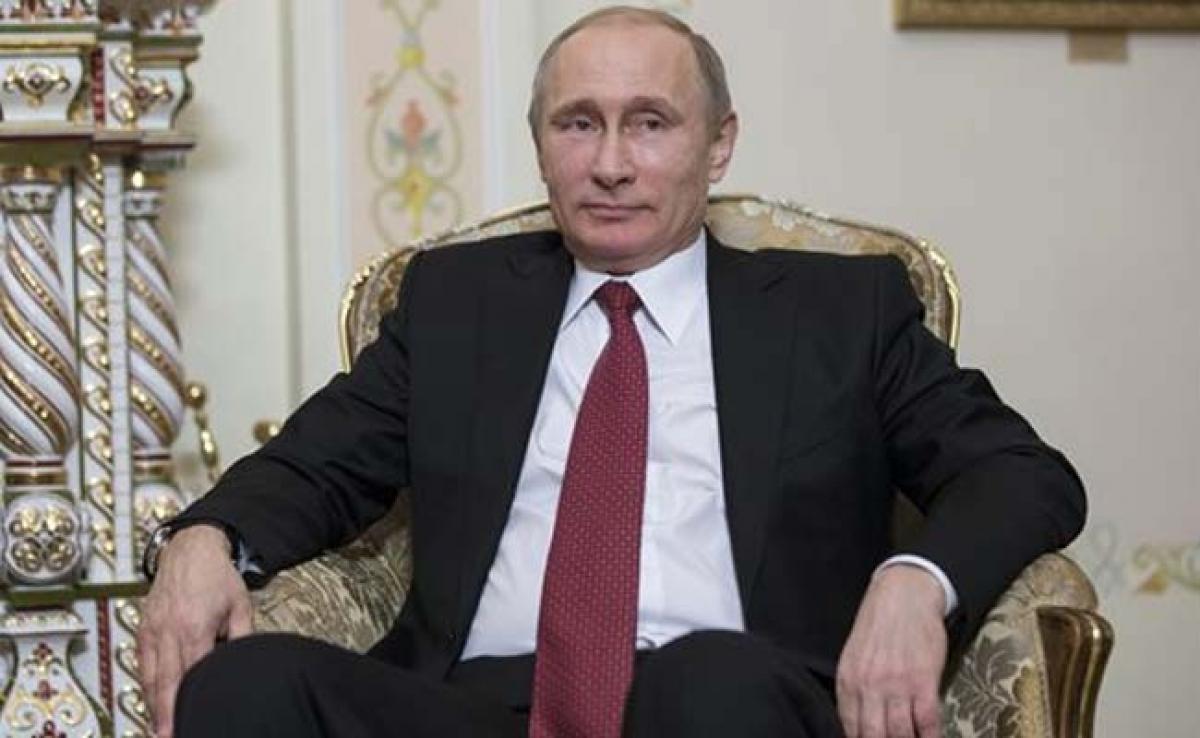 Highlights
The heads of Germany and France will meet Kiev\'s pro-Western leader in Berlin on Monday for Ukrainian crisis talks most notable for their diplomatically-charged exclusion of Russia\'s Vladimir Putin.
The heads of Germany and France will meet Kiev's pro-Western leader in Berlin on Monday for Ukrainian crisis talks most notable for their diplomatically-charged exclusion of Russia's Vladimir Putin.
German Chancellor Angela Merkel and French President Francois Hollande have put enormous political stakes on resolving Ukraine's 16-month pro-Russian uprising and returning peace to the European Union's turbulent eastern front.
They spent 17 hours locked up with Putin and Ukrainian President Petro Poroshenko in the Belarussian capital Minsk in February before emerging with a peace deal that promised to end the fighting quickly and resolve all political disputes by the end of the year.
Yet the so-called Minsk II accord was broken by the warring sides instantly and repeatedly.
The death toll estimated by the United Nations stood at more than 5,300 when the four leaders made their February attempt to end Europe's bloodiest and most destabilising conflict since the Balkans wars of the 1990s.
It is steadily approaching 6,900 today.
Poroshenko's decision to ask for Monday's meeting -- and the two EU leaders' agreement not to invite Putin -- is seen by many observers as a snub to Russia's increasingly anti-Western head of state.
Poroshenko blames the Kremlin's allegedly unflinching backing of the pro-Russian insurgents for a recent spike in violence that caught the attention of EU leaders and drew a damning rebuke from NATO.
The acting spokeswoman for the Western military alliance said "Russia has a special responsibility to find a political solution" to the conflict -- a phrase that overtly implies a link between the Kremlin and the rebel command.
'Important signal' to Putin
And Merkel -- born in the former communist state of East Germany and a keen proponent of keeping lines of communication open with Moscow for security reasons -- has expressed growing frustration with Russia's approach to Ukraine.
Putin flatly denies any involvement and calls Russian soldiers caught in the east Ukrainian war zone "volunteers" or off-duty servicemen.
But Poroshenko made clear that his decision to ask for a meeting without Putin -- the first summit to address the crisis since Minsk -- was designed to show the Kremlin boss that Europe was abandoning its formal neutrality and aligning itself with Kiev.
"The key goal of the Ukrainian authorities is to create a powerful international community that forms a coalition and stops the aggressor," Poroshenko said in reference to Russia.
"The fact that (Merkel and Hollande) agreed to the meeting format proposed by Kiev sends a very important signal to both Putin and the Western audience," a senior Ukrainian diplomat told AFP on condition of anonymity.
"It says that France and Germany are in the same boat as we are."
Yet Berlin and Paris have so far refrained from publicly aligning themselves with Kiev or declaring the Kremlin a direct threat.
"It is clear that there can only be lasting, sustainable, stable security with Russia and not against Russia," German foreign ministry spokesman Sebastian Fischer said on Friday.
A diplomatic source in Paris also insisted that Merkel and Hollande were not trying to "distance" themselves from Putin.
"This is not the creation of some sort of troika that is meant to put up a diplomatic fight against Russia," the Paris official told reporters on Friday.
Russia has declined to formally address Putin's absence -- a position that underscores its refusal to admit Putin's growing isolation from Western countries that had been trying to win Moscow's cooperation since the end of the Cold War.
But Moscow has made abundantly clear that Poroshenko should be the one held responsible in Berlin for failing to stop the war.
"We are keeping close tabs on this meeting's preparations and will also carefully monitor its outcome," Russian Foreign Minister Sergei Lavrov said on Wednesday.
"For us, the need to put additional pressure on Kiev is obvious," said Lavrov.
"We expect Germany and France -- the underwriters of the Minsk agreements -- to do everything possible to make sure that (the peace terms) are unconditionally fulfilled."
Ukrainian insurgency leaders have also dismissed the Berlin gathering as meaningless because it fails to include Putin.
Interested in blogging for thehansindia.com? We will be happy to have you on board as a blogger.