Barack Obama, Shinzo Abe hail reconciliation in Pearl Harbor visit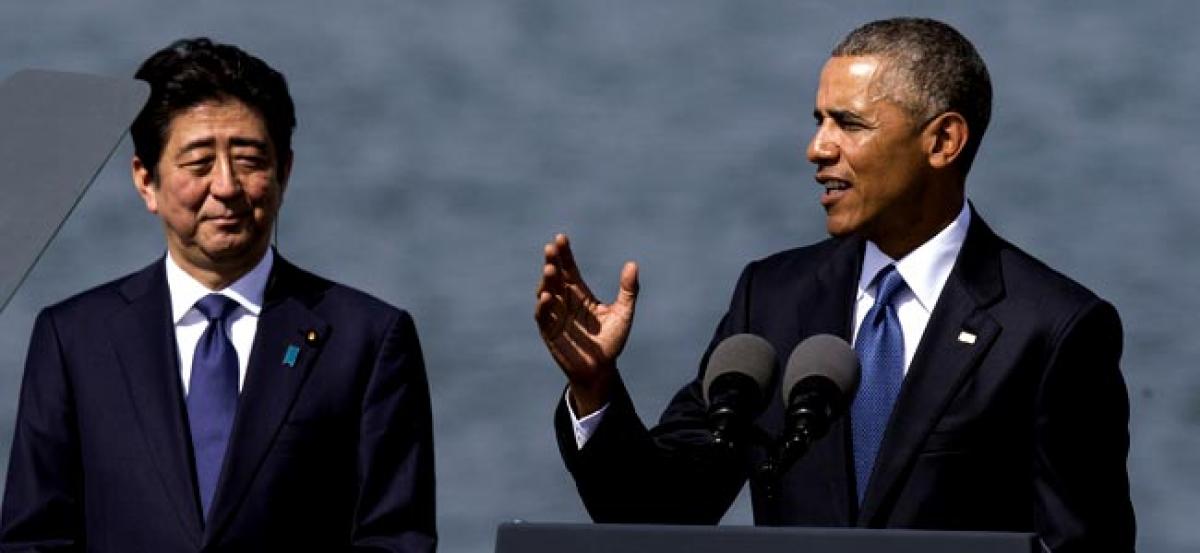 Highlights
President Barack Obama pointed to the strength of US-Japan ties during a visit to Pearl Harbor with Japanese Prime Minister
Washington: President Barack Obama pointed to the strength of US-Japan ties during a visit to Pearl Harbor with Japanese Prime Minister Shinzo Abe, who offered condolences for the more than 2,300 people killed in Tokyo's December 7, 1941, attack on the US Navy base in Hawaii.

"The United States and Japan chose friendship and they chose peace," Obama said on Tuesday after he and Abe laid wreaths during a ceremony aboard the USS Arizona Memorial, which marks the final resting place of more than 1,000 US service members.

"Our alliance has never been stronger. In good times and in bad we're there for each other," Efe news agency quoted the President as saying before a gathering that included survivors of the Pearl Harbor attack.

Though previous Japanese Premiers have visited Pearl Harbor, Abe is the first to step aboard the USS Arizona Memorial.

"As the Prime Minister of Japan, I offer my sincere and everlasting condolences to the souls of those who lost their lives here, as well as to the spirits of all the brave men and women whose lives were taken by a war that commenced in this very place," Abe said.

Just as Obama did not apologise for the dropping of the atomic bomb when he visited Hiroshima in May, Abe offered no apology for the attack on Pearl Harbor.