Japan's PM Shinzo Abe arrives in Philippines as Rodrigo Duterte's first top guest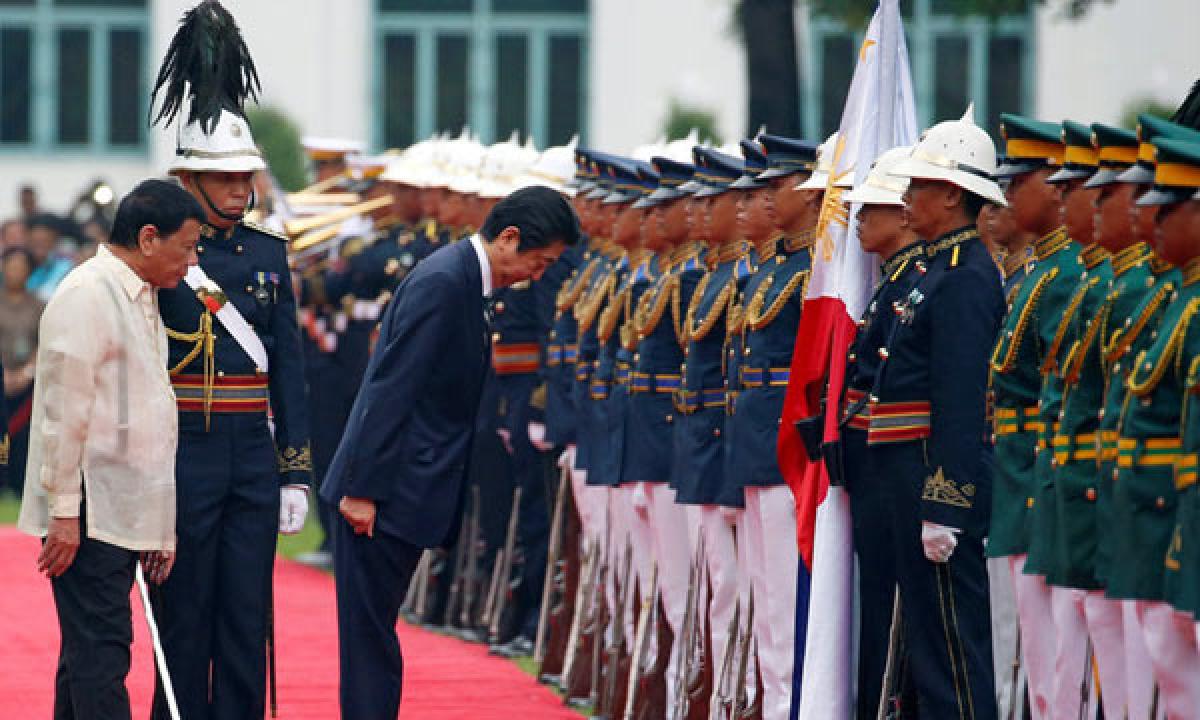 Highlights
Japanese Prime Minister Shinzo Abe arrived in the Philippines on Thursday for a two-day visit aimed at shoring up ties with its mercurial new leader, and boosting Tokyo\'s economic foothold in the face of anticipated competition from China. Abe\'s visit is the first by a head of state to the Philippines under President Rodrigo Duterte and comes amid a changing geopolitical landscape
Japanese Prime Minister Shinzo Abe arrived in the Philippines on Thursday for a two-day visit aimed at shoring up ties with its mercurial new leader, and boosting Tokyo's economic foothold in the face of anticipated competition from China.
Abe's visit is the first by a head of state to the Philippines under President Rodrigo Duterte and comes amid a changing geopolitical landscape, much to do with a dramatic foreign-policy shift by the firebrand leader in Manila. Duterte has been hostile towards traditional ally the United States (US) while reaching out towards historic adversary China, putting Japan in an uneasy spot given its warm ties with Washington and rivalry with Beijing.
Upon arrival, Abe headed straight for a meeting with Duterte at the presidential palace in Manila. He will travel to Duterte's native of Davao on Friday, during which he and his wife will visit Duterte's family home. Abe described being the first leader to visit Duterte as a "tremendous honour".
"I chose the Philippines as my first destination this year and that is testament to my primary emphasis on our bilateral relationship," he said in addressing the meeting. "I'm committed to elevating our bilateral relationship to a higher ground."
Abe's arrival is timely and comes as China seeks to capitalise on Duterte's openness to its investment in areas that include infrastructure, where Japanese firms have long been important players in Southeast Asia. Japan is one of the biggest investors in the Philippines, mainly in electronics, financial services and auto manufacturing, through firms that include Toyota, Mitsubishi and Canon.
Representatives of more than 20 Japanese companies are due to join Abe in Davao for a meeting with Philippine companies, which are keen to link up in areas like construction and agribusiness, Philippine business sources said. Jose Ma. Concepcion, the Philippines presidential consultant for entrepreneurship, said Chinese business would have no impact on Japan's interests, and there were plenty of opportunities up for grabs.
"If you look at the level of investments, the Japanese are far much more entrenched," he said. "China also has opportunities. The more countries that help us, the better."