US State Department, Intelligence Community Worried By Budget Cuts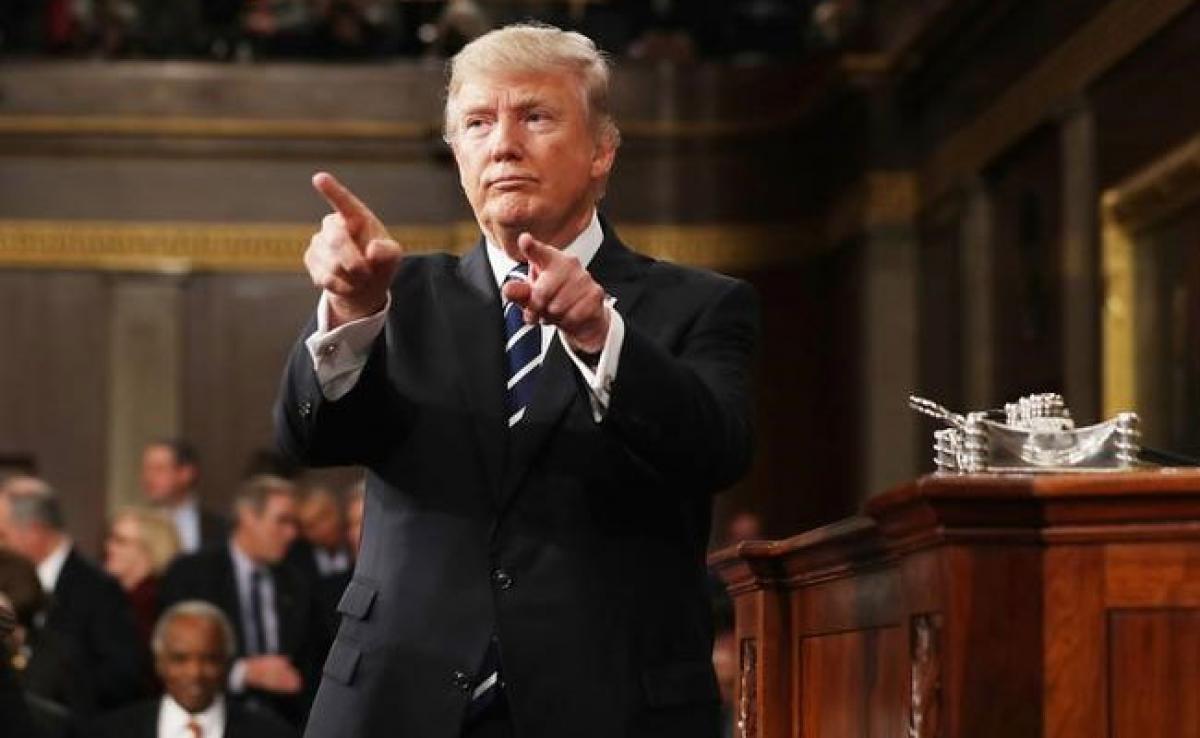 Highlights
With his department reeling over President Donald Trump\'s proposed budget cuts and the international community worried, US Secretary of State Rex Tillerson insisted Thursday he was happy to try to do more with less. Though the budget is unlikely to pass Congress in its current form, it underscores Trump\'s isolationist rhetoric and \"America First\" promises, urging a cut of at least 28 percent for U
With his department reeling over President Donald Trump's proposed budget cuts and the international community worried, US Secretary of State Rex Tillerson insisted Thursday he was happy to try to do more with less. Though the budget is unlikely to pass Congress in its current form, it underscores Trump's isolationist rhetoric and "America First" promises, urging a cut of at least 28 percent for US diplomacy.
Such a massive whack would be a shock for the State Department, which was founded in 1789 and has about 70,000 staff split between Washington and about 250 embassies and consulates worldwide.
The proposed cuts would see funding for the State Department and USAID, its foreign aid agency, shrivel from $50.9 billion this fiscal year to $37.6 billion next year.
The blueprint would also slash the budget for UN operations, and Washington "would not contribute more than 25 percent of UN peacekeeping costs," as compared with the 28 percent it offers now.
"The UN spends more money than it should, and in many ways it places a much larger financial burden on the United States than on other countries," said the US envoy to the United Nations, Nikki Haley.
A spokesman for UN Secretary General Antonio Guterres quickly fired back, warning against "abrupt funding cuts" that could "undermine the impact of longer-term reform efforts."
France's ambassador to the UN, Francois Delattre, told reporters that the world more than ever needed "a strong UN and an America that stays committed to world affairs."
A number of non-governmental organizations expressed worry: Human Rights Watch lamented that the plan "shows President Trump is intent on undermining US government agencies that address pressing human rights issues" while boosting defense spending.
'Not sustainable' spending
Tillerson, speaking at his first press conference in Tokyo, said he would not oppose deep cuts to his department, saying he would "willingly" accept Trump's challenge to tighten the budget.
"We are going to construct a way forward that allows us to be much more effective, much more efficient, and be able to do a lot with fewer dollars," he said.
The former ExxonMobil CEO, currently on a trip through northeast Asia, told employees in a letter that the budget request "acknowledges that US engagement must be more efficient, that our aid be more effective."
Tillerson said "advocating the national interests of our country" should always be his department's "primary mission," getting behind Trump's "America first" message.
Americia's top diplomat criticized his predecessor John Kerry for spending too much, "in part driven by the level of conflicts that the US has been engaged in around the world as well as disaster assistance that's been needed."
"Clearly, the level of spending that the State Department has been undertaking in the past -- and particularly in this past year -- is simply not sustainable," he said.
Dark mood
The atmosphere was somber Thursday in the sprawling State Department complex in the US capital, where Tillerson has kept a low profile and diplomats were already feeling sidelined by Trump's apparent preference for the military.
But the few Obama-era diplomats still on the job were adopting a wait-and-see approach, counting on the long to-and-fro between the White House and Congress on the $4 trillion budget to restore some of their funding.
The former assistant secretary of state for South Asia, Nisha Biswal, was more outspoken, calling the cuts "destabilizing and irresponsible."
"More drastic cuts than we feared in Trump budget. Impact would be enormous across domestic and international programs," she wrote on Twitter.
"The hardest hit would be the poor in the US and abroad. Rural & urban, Democrats and Republicans, many of whom supported this President," she continued, adding Congress should "just start from scratch" with the budget.
Indeed, several Republican senators recently warned against cutting the State Department budget, with Marco Rubio -- one of Trump's onetime foes -- warning that "foreign aid is not charity."
All Democratic members on the House Foreign Affairs Committee sent a letter to House Speaker Paul Ryan to express their discontent.
"Our diplomats settle disputes so that they do not have to be settled with bombs and bullets," they wrote.
"If we slash our investment in diplomacy and development, we are telling our servicemembers -- and the American people -- that we will take our chances down the road, even if that comes at a much higher cost in blood and treasure."
It wasn't only diplomats incensed by the proposed cuts. Military experts have also warned about how cutting diplomacy can damage security.
"We learned in both Iraq and Afghanistan that our military needs an effective civilian partner if victories on the battlefields are going to be converted into a sustainable peace," Stephen Hadley, the national security advisor under former president George W. Bush, told the New York Times.
"And only a sustainable peace ensures that post-conflict states do not return again to becoming safe havens for terrorists."