Provide quality education in govt schools, urges Collector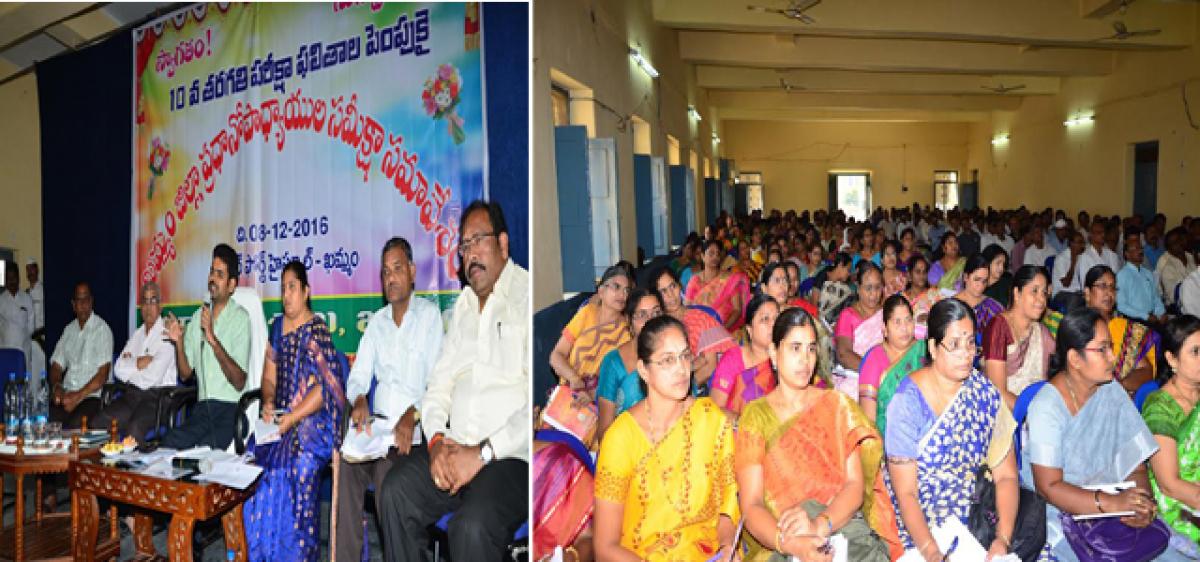 Highlights
Speaking on the occasion, he suggested the headmasters to chalk out a plan as per the changes occurring in education sector. The Collector directed them to take necessary steps for increasing students' strength in government schools along with taking measures for providing all basic facilities to stop students' drop out and should maintain pleasant atmosphere and clean environment by planting sapl
Khammam: The headmasters of government schools should play a key role in providing high quality and standard education to students of government schools, said District Collector D S Lokesh Kumar. He addressed headmasters of various government schools at a meeting at Mountford High School in Khammam on Thursday.
Speaking on the occasion, he suggested the headmasters to chalk out a plan as per the changes occurring in education sector. The Collector directed them to take necessary steps for increasing students' strength in government schools along with taking measures for providing all basic facilities to stop students' drop out and should maintain pleasant atmosphere and clean environment by planting saplings under Haritha Haram programme in schools.
He suggested identifying school buildings that were in dilapidated condition and dismantle them, to paint beautiful pictures explaining various subjects and inspirational quotes on the walls of school buildings.
Lokesh Kumar told them to take necessary steps for giving special attention to those students, who are poor in studies, by taking extra classes.
The headmasters also told to concentrate on English subject, which is a problem to many students and to conduct regular health checkups for the students to put a check to exam pressure among them.
He ordered the headmasters to prepare perfect report on the topics discussed in the meeting and submit it as early as possible. District Educational Officer Vijay Lakshmi Bai, Assistant Commissioner of Government Examinations Srinivas Rao and DCEB Secretary Venkateshwarlu were present along with the headmasters of various government schools.