BJP slams govt for not making Bibinagar NIMS fully operational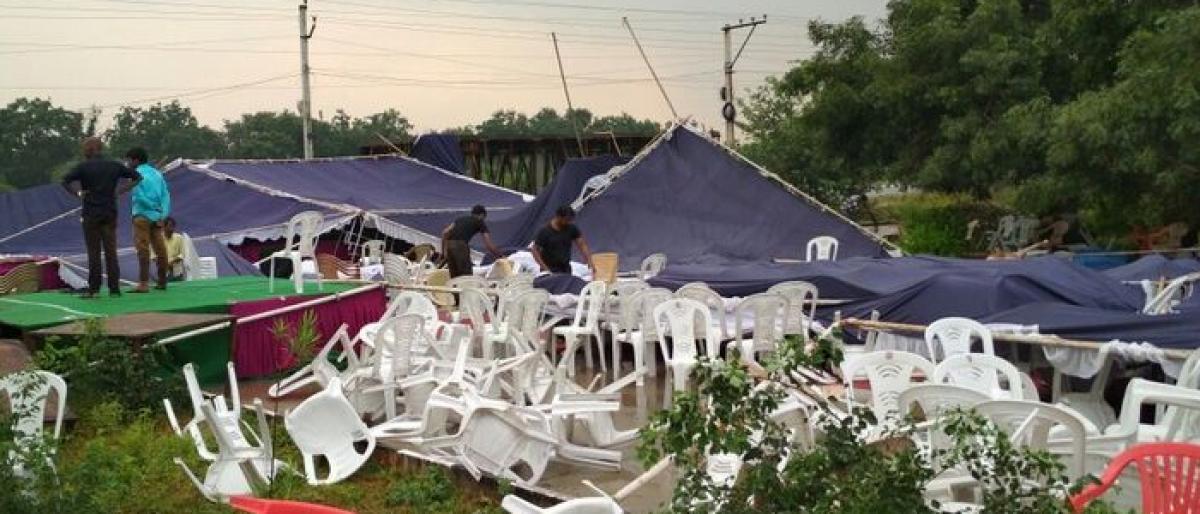 Highlights
BJP state president K Laxman slammed the State government over its apathy towards not providing full-fledged services in Bibinagar NIMS even after completion of 12 years of its construction by spending crores of rupees
Nalgonda: BJP state president K Laxman slammed the State government over its apathy towards not providing full-fledged services in Bibinagar NIMS even after completion of 12 years of its construction by spending crores of rupees.
On Tuesday, he attended as chief guest to the 'Praja Panchyat over NIMS', organised by party district unit near NIMS at Rangapuram of Bibinagar mandal.
Stating that health and education in the state have become costly, Laxman alleged that Chief Minister K Chandrashekar Rao has been betraying people with his sugar-coated words.
He further criticised the government negligence in allocation of suitable land to the AIMS sanctioned by the Centre.
Stating the government was allowing cinema shootings on hospital premises to earn money, the BJP leader informed that after Gujarat elections, Prime Minister Narendra Modi would tour Nalgonda.
While he was addressing the public in meeting, all of a sudden the stage and tents provided for public collapsed due to heavy rain with gales.
In this incident, Laxman was saved unhurt, while BJP activist Moglipaka Srinivas was injured seriously after he was hit by the tent rod. He was rushed to area hospital for treatment.