Youth cultural dept to conduct competitions in various categories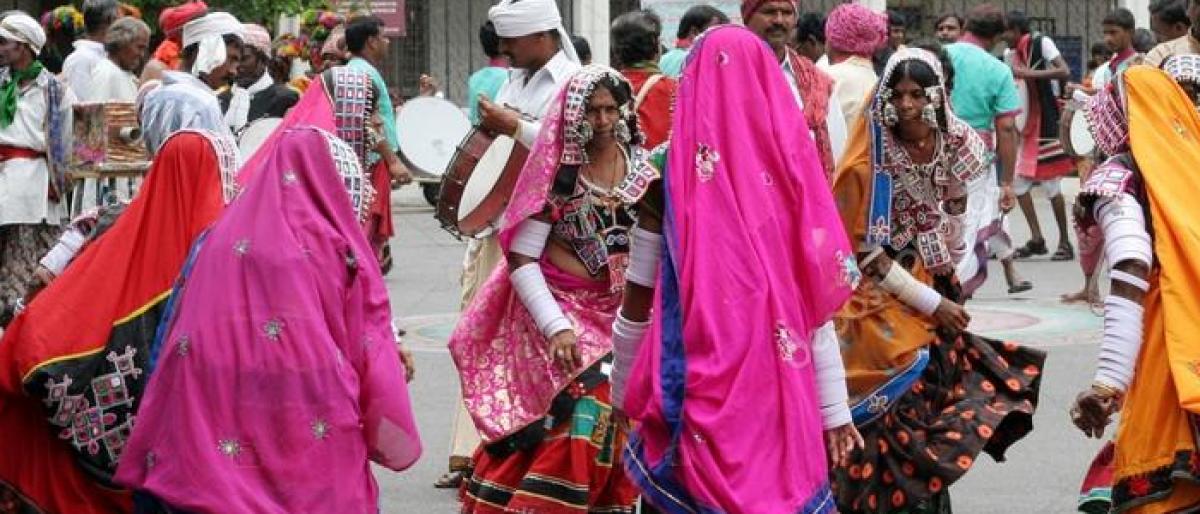 Highlights
The Youth and Cultural Department of Jogulamba Gadwal district is planning to conduct cultural competition for students and youth from rural areas in the district. As part of this, the District Administration has decided to hold a competition under various categories like Music, Dance, Playing of musical instruments, Solo drama, Elocution, Traditional music like folk songs and Folk dance. Any cand
Gadwal: The Youth and Cultural Department of Jogulamba Gadwal district is planning to conduct cultural competition for students and youth from rural areas in the district. As part of this, the District Administration has decided to hold a competition under various categories like Music, Dance, Playing of musical instruments, Solo drama, Elocution, Traditional music like folk songs and Folk dance. Any candidate or youth association members whoever wishes to take part in this competition should be under the age group 16-28 years and must get registered for the competition before 30th of this month.
According to District Collector Rajat Kumar saini, the competitions will be held for two days on 4th and 5th of December. "The main objective of this competition is to find out the best talent among the youth and students from the rural back ground and those emerging best performers will be further encouraged to take part at State level competitions," said the Collector.
Interested candidates who wish to take part in this competition need to bring identity proofs like Aadhar card or 10th class certificates for registration. All students of intermediate, degree, post graduate, B Ed, ITI, Diploma and youth associations from rural areas can take part in this competition.
"Music, folk group dance, musical instruments competition will be held on 4th and classical dance, melodrama, folk music, songs and elocution competition will be held on 5th December. Therefore, we invite youth from across the district to take part in large numbers and take advantage of this competitive platform and emerge victorious to enter into State level competitions," said Somi Reddy who is in charge for conducting the competitions.
Candidates who emerge victories at these competitions will be given prizes and the first price winner from each category will be recommended to take part at the state level competitions.