Special drive to educate farmers on dangers of using automatic starters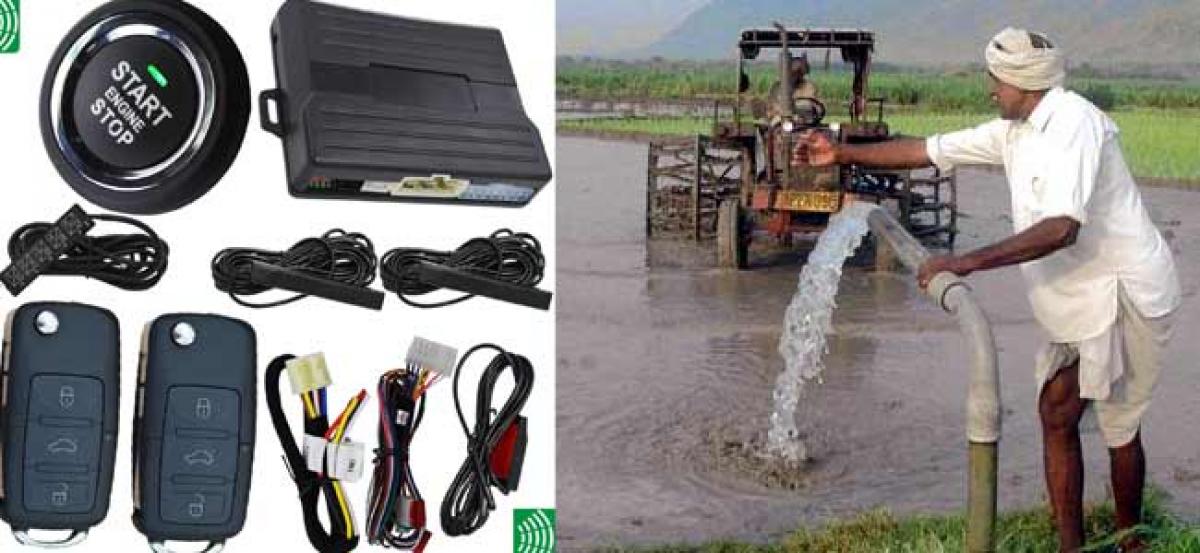 Highlights
Superintending Engineer of NPDCL K Ramesh says that the automatic starters will damage pump sets along with dropping of groundwater levels and water will be wasted if motors run continuously
Superintending Engineer of NPDCL K Ramesh says that the automatic starters will damage pump sets along with dropping of groundwater levels and water will be wasted if motors run continuously
Khammam: To prevent the misuse and large-scale exploitation of groundwater due to the launch of round the clock power supply scheme to the farming sector by the government, the Electricity officials started a special drive as a precautionary measure urging the farmers to remove the automatic starters that are fitted to their pump sets in the fields in the district.
As per the official record the total number of agriculture connections in united Khammam district are 1,31,969. Of them about 40,777 pump sets are reportedly connected with automatic starters and the electricity officials had managed to disconnect only 8,032 automatic starters till date. But there is a need for more awareness among the farmers besides continuing with the special drive to check automatic starters.
With the initiation taken by the Roads and Building Minister Tummala Nageswhara Rao the electricity officials intensified checks to remove the automatic starters along with conducting awareness programmes in various villages and mandal headquarters educating the farmers about the disadvantages of using automatic starters as the government fulfilled its promise of 24 hours power supply to the agriculture sector.
The Agricultural officials and public representatives are conducting awareness camps and educating the farmers on the need to remove automatic starters to conserve ground water levels and cautioning them that their motors may get burnt leading to economical loss.
By moving a step forward, the Electricity officials are threatening the farmers that they will disconnect power supply to the pump sets if they are adamant on removing the automatic starters.
The Superintending Engineer of Northern Power Distribution Company Limited (NPDCL) K Ramesh said that using of automatic starters fitted to bore wells or pump sets, fields would be watered heavily and unnecessarily. Besides wasting of water, the continuous running of motors would be damage the pump sets along with dropping of underground water levels. The yield of crops would also be affected and results in loss of soil fertility.
The use of automatic starters will result in damage of large number of transformers along with increasing the burden on motors resulting in technical difficulties, he added.
He also said that majority of farmers are using pump sets during the daytime leading to additional load. As a precautionary measure nine electric sub-stations are established at Kodumuru, Lachhagudem, Papakollu, Kongara, Hydersaipet, Gudnepudi, Lakshminarisimhapuram and Patareddypalem areas at a cost of Rs 23 crore where the use of pump sets number is high.
The Rythu Samiti Convener, Thammineni Krishnaiah said that the electricity supply was crucial to farmers who use motor pump sets to irrigate their fields and largely depend on groundwater due to lack of canal irrigation. In the past, the officials had faced stiff resistance from the farmers as they were not sure of getting the 24-hour power supply. But at present the farmers are voluntarily coming forward to remove the starters.
Puli Sharath Kumar