Ramanna calls for speedy disbursal of loans to BC beneficiaries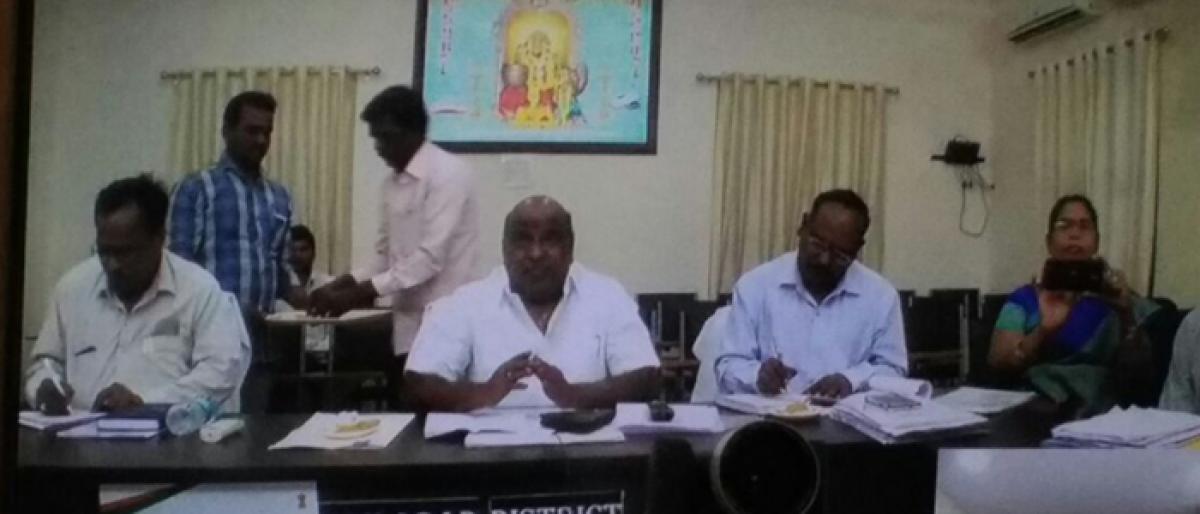 Highlights
Minister for BC Welfare Jogu Ramanna disclosed on Friday that steps were afoot to sanction loans of BC Corporation to benefiaciaries without the involvement of bank consultants. Speaking a review meeting on loan sanction process with District Collectors via video conference from Hyderabad, the Minister directed the Collectors to make comprehensive reports on the caste-wise break-up of BC beneficia
Bhadrachalam: Minister for BC Welfare Jogu Ramanna disclosed on Friday that steps were afoot to sanction loans of BC Corporation to benefiaciaries without the involvement of bank consultants. Speaking a review meeting on loan sanction process with District Collectors via video conference from Hyderabad, the Minister directed the Collectors to make comprehensive reports on the caste-wise break-up of BC beneficiaries.
He suggested that washermen, Nayi Brahmins and Vishwa Brahmins should be included in the beneficiaries list. Those belonging to the lowest strata of BCs like nomads should also be included in special reports. He sought details of the activities of the BC Corporation in districts.
Referring to the implementation of the Videshi Vidyanidhi scheme, the Minister revealed that five countries have been added to the list for sanction of scholarships to help BC students pursue higher studies in other countries. He wanted widespread publicity to be given to the scheme. While reviewing the Kalyana Lakshmi scheme, the Minister said the guidelines were being relaxed.
Joint Collector M Ramkishan informed the Minister that 212 of the 216 selected BC beneficiaries were sanctioned subsidised loans. He said a meeting would be convened by the month-end with bank officials to grant the loans. The Joint Collector stated that hostels were being inspected once in 15 days and steps were taken to improve the pass percentage of SSC exams.
Backward Classes Welfare Principal Secretary Burra Venkatesham chaired the conference. Among those present were BC Welfare Officer Madhavi, Naganand, Neelima, Pavan Kumar, District BC Association Convener Khaja and others.