Medical camp held at Nyaya Seva Sadan at Nalgonda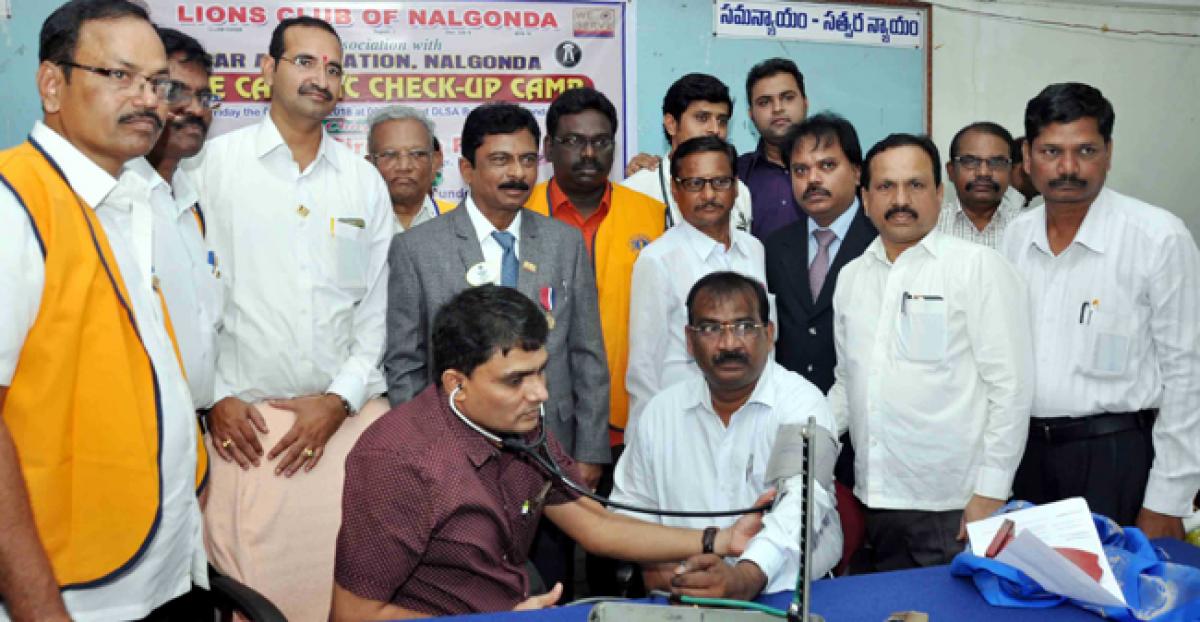 Highlights
District judge D Tirumal Rao here on Friday said inaugurated a medical camp at Nyaya Seva Sadan at the district court complex here The camp has been launched jointly by the Nalgonda Bar Association and Lions Club of Nalgonda
Nalgonda: District judge D Tirumal Rao here on Friday said inaugurated a medical camp at Nyaya Seva Sadan at the district court complex here. The camp has been launched jointly by the Nalgonda Bar Association and Lions Club of Nalgonda.
Speaking on this occasion, the judge said all the professionals, who work under pressure, should be health conscious. He appreciated Lions club of Nalgonda for coming forward to launch the camp.
District Legal Services Authority Secretary K Prabhakar Rao, Bar Association President and Secretary G Venkateshwarlu and K Srinivas Reddy, Loins Club Governor Nethi Raghupathi, Club President and Secretary M Prabhakar, K Sathish Kumar, Doctors Narahari, Nikhil Kumar Reddy, Palvai Venkat Reddy and advocates Goli Amarender Reddy, Shankraiah and others were present at the programme.