Ganja peddlers brazen it out near police station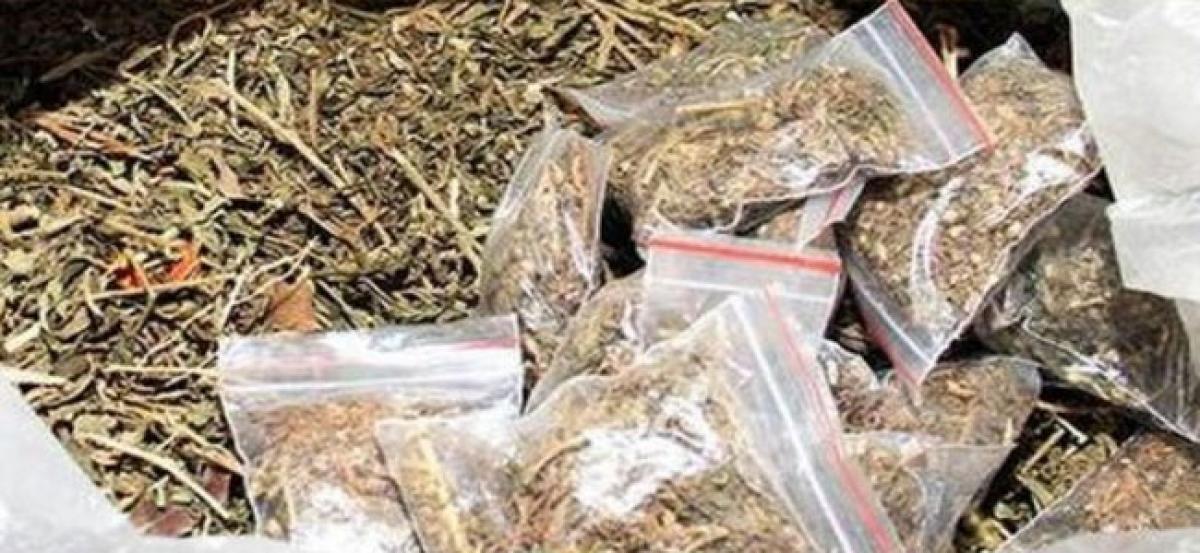 Highlights
Ganja and contraband peddling has grown to alarming proportions in Vijayawada and college students are among the prime victims of the illicit narcotic trade. The touts are selling the contraband openly and are targeting those in the 13-15 age group.  If the students fail to pay the money, their school bags, books and other material are being forcibly taken away. The student community has become ad
Vijayawada: Ganja and contraband peddling has grown to alarming proportions in Vijayawada and college students are among the prime victims of the illicit narcotic trade. The touts are selling the contraband openly and are targeting those in the 13-15 age group. If the students fail to pay the money, their school bags, books and other material are being forcibly taken away. The student community has become addict to the drug menace.
Despite several complaints, the prolice are doing precious little to curb the illegal trade. Finally, N Nageswara Rao, an NRI loged an online complaint to Vijayawada police commissioner Gowtham Sawang.
He had also given the names and phone number of the touts and peddlers and alleged that one Arumelli Ramakrishna is acting as a godfather for the touts. He also alleged that the peddlers were physically assaulting those opposing the ganja sale. These incidents were happening in broad day light bang next to the Machavaram police station, he pointed out and alleged that the police were hand in glove with the peddlers.

Subscribed Failed...
Subscribed Successfully...