Murder suspect arrested in Hyderabad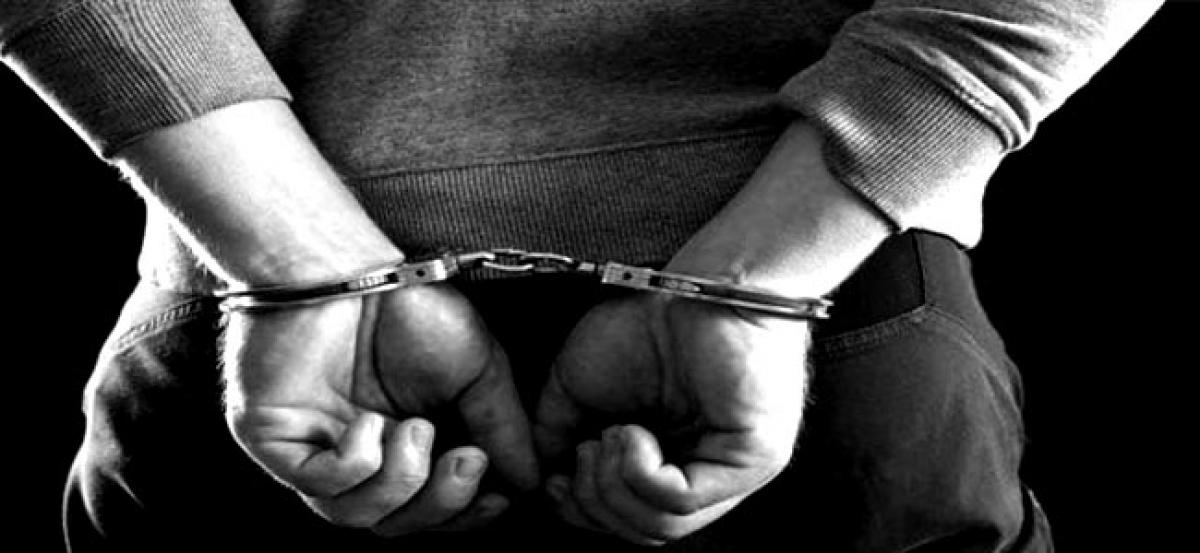 Highlights
A person was arrested on Monday in Hyderabad for his alleged involvement in a murder for gain offence earlier this month The man, identified as Purani Srikanth of Medchal targeted women walking alone with gold and murdered them before fleeing with their gold and other valuables
A person was arrested on Monday in Hyderabad for his alleged involvement in a murder for gain offence earlier this month. The man, identified as Purani Srikanth of Medchal targeted women walking alone with gold and murdered them before fleeing with their gold and other valuables.
The police recovered 1.5 tolas of gold and 20 tolas of silver, altogether worth Rs 50,000 from the suspect. It is learned that Srikanth gave up studies, reportedly after his father began sending him for work as a daily labourer and turned to crime in a bid to make easy money.
He was produced before the court and was remanded in judicial custody.