Harish Rao lays foundation stone for modern Rythu Bazar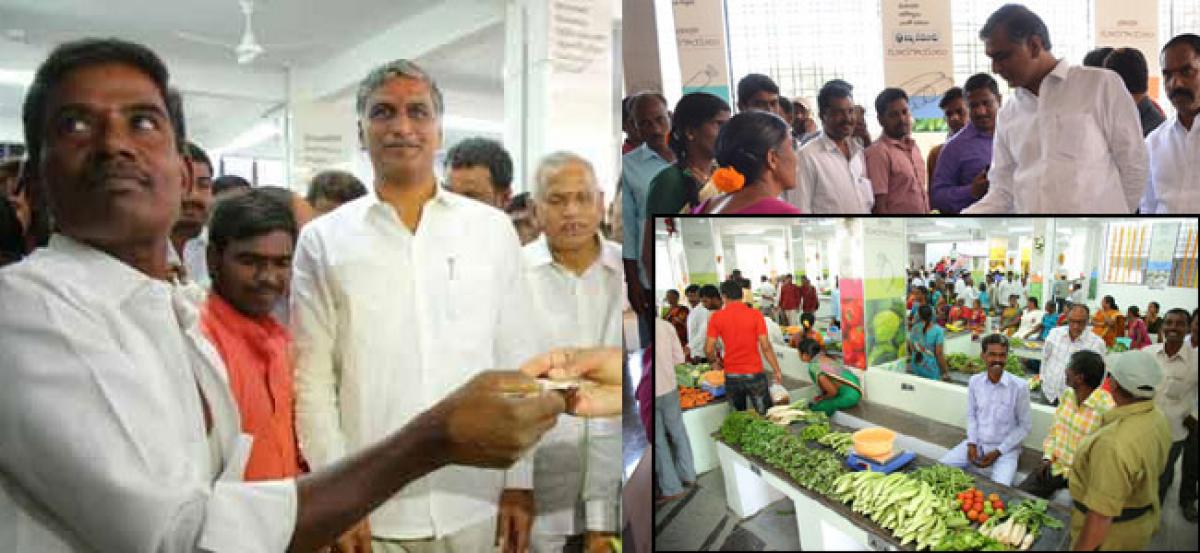 Highlights
Irrigation Minister T Harish Rao on Friday laid the foundation stone for a model, ultramodern Rythu Bazar at Kukatpally in Hyderabad
Irrigation Minister T Harish Rao on Friday laid the foundation stone for a model, ultra-modern Rythu Bazar at Kukatpally in Hyderabad.
Speaking on this occasion, be said that the multi-floored complex will provide all the amenities required for farmers, traders as well as customers to sell and buy vegetable, fruits etc.
Also, a generation plant will be coming up at the complex, where the rotten vegetables and waste will be used to produce electricity, enough for the purpose of the functioning of the Rythu Bazar. Apart from this, a bank and an ATM are also being arranged at the complex. The Minister said that the Rythu Bazaar will be set up as a role model for the others in the city.