TJS will contest from all 119 Assembly constituencies: Kodandaram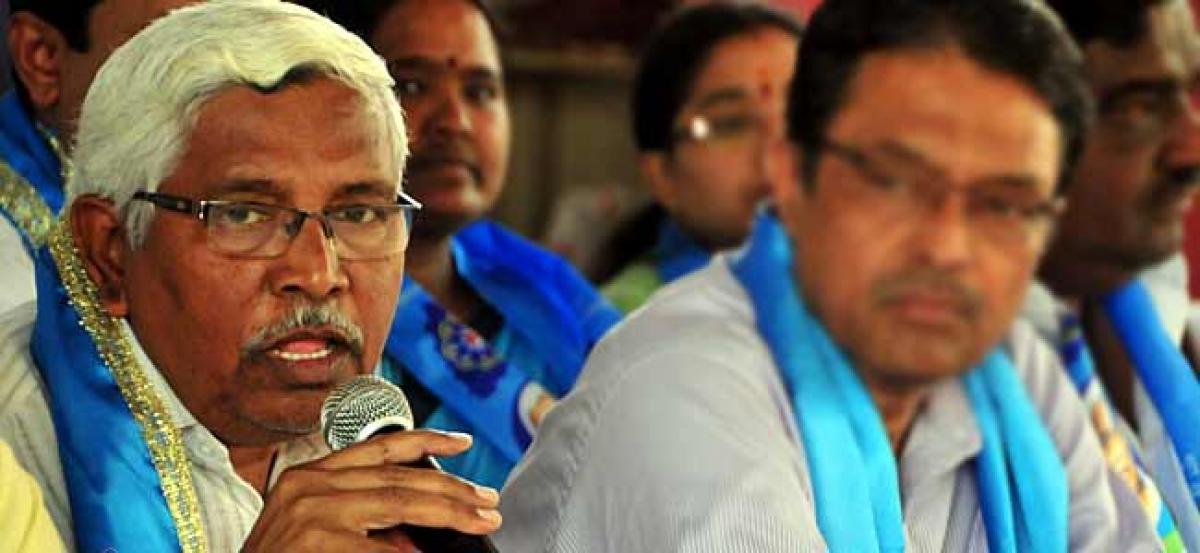 Highlights
Telangana Jana Samithi TJS president M Kodandaram on Friday attended a meet organized by Telangana Journalists Union in Hyderabad where he said that the incumbent Telangana Rashtra Samithi TRS is misusing police force to prevent people from joining TJS
Telangana Jana Samithi (TJS) president M Kodandaram on Friday attended a meet organized by Telangana Journalists' Union in Hyderabad where he said that the incumbent Telangana Rashtra Samithi (TRS) is misusing police force to prevent people from joining TJS.
He further said that several leaders had informed him that they have been told by the police either to join TRS or stay away from politics.
Asserting that TJS will contest from all the 119 Assembly constituencies, Kodandaram also announced that the party will announce job calendar and fill up one lakh of the two lakh vacancies in the first year if TJS is voted to power.
Sharing further assurances, he said that 2.500 unemployment allowance will be given to the unemployed, Pavla Vaddi scheme would be revived for women groups, implement free education, Medical, health schemes, offer MSP and bonus if needed on various crops to the farmers.