GHMC contract sweeper killed after getting hit by police patrolling vehicle in Hyderabad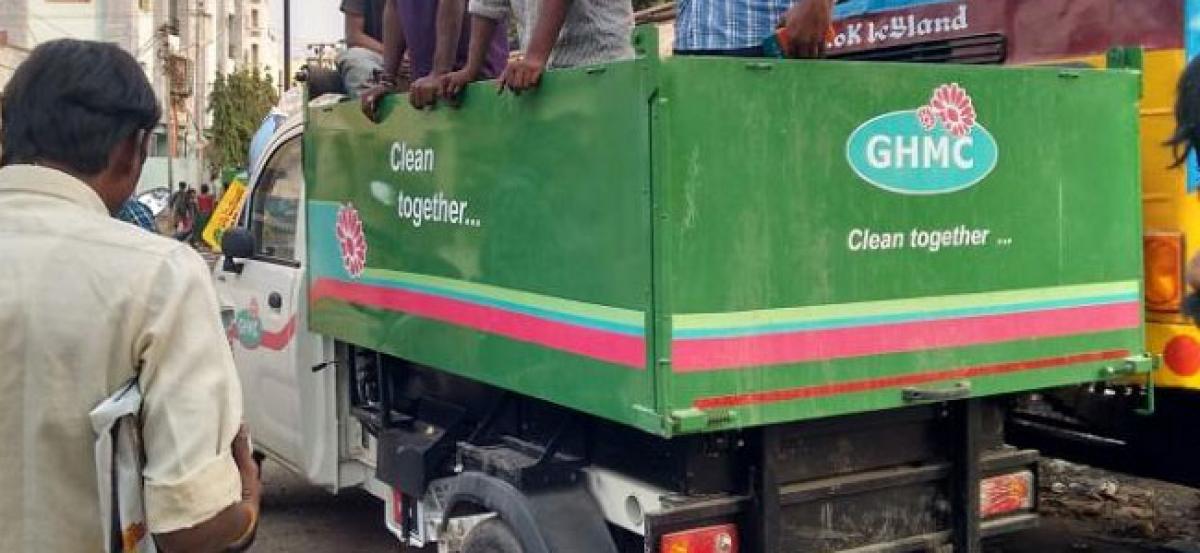 Highlights
A 55yearold GHMC contract sweeper was killed when she was hit by a police patrolling vehicle in Hyderabad on Thursday morning
A 55-year-old GHMC contract sweeper was killed when she was hit by a police patrolling vehicle in Hyderabad on Thursday morning.
The incident took place in Rein Bazaar. The victim identified as Sayamma was on duty when the patrolling vehicle which was allegedly driven rashly by a police head constable hit her while she was sweeping the road.
The woman fell down and received grievous injuries. She was immediately rushed to the hospital where she succumbed to death.
A case for negligence causing death was registered against the constable.