Roja, YSRCP workers collect Rs 10 lakh for flood-hit Kerala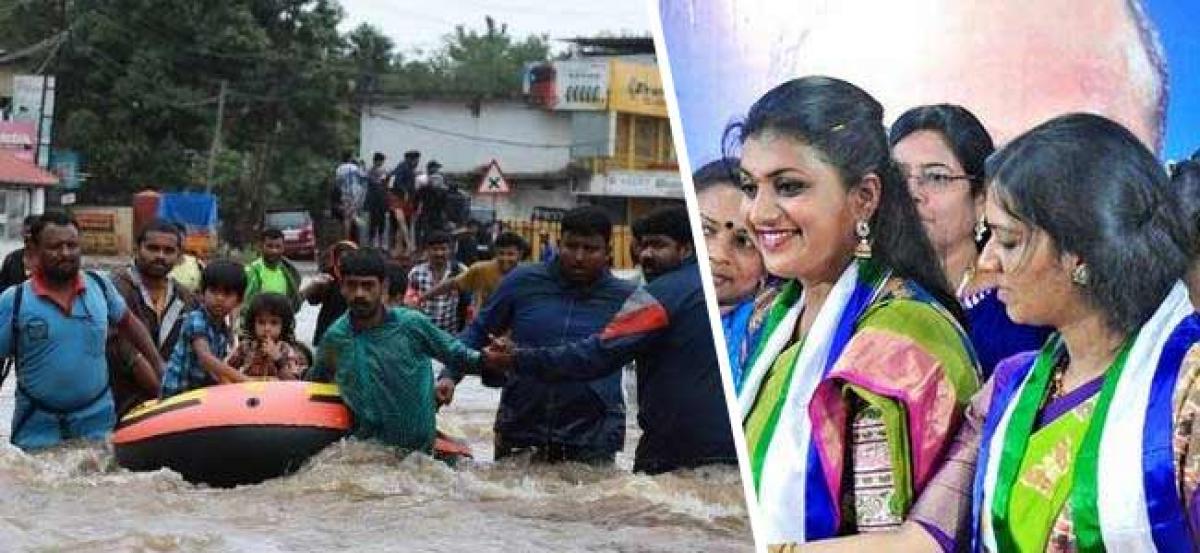 Highlights
The YSRCP activists and leaders of Chittoor district have collected over Rs 10 lakh in cash and 14 tonnes of rice, pulses and several thousands of sarees in just one day from Chittoor town on Wednesday for the floodhit people of Kerala The party workers themselves have also contributed for the Kerala fund
The YSRCP activists and leaders of Chittoor district have collected over Rs 10 lakh in cash and 14 tonnes of rice, pulses and several thousands of sarees in just one day from Chittoor town on Wednesday for the flood-hit people of Kerala. The party workers themselves have also contributed for the Kerala fund.
The activists were led by local MLA RK Roja. The MLA also said that a team of 30 YSRCP workers had left for Kerala from Puttur town along with the collected items. Roja has announced that she was contributing her one month's salary for the flood hit people of Kerala.
Kerala is facing the worst floods in almost a hundred years with 13 of the 14 districts marooned. Over 10 lakh people have been displaced and several thousands of houses have been completely damaged.