Relief for TRS, HC dismisses Petition Against Pragati Nivedana Sabha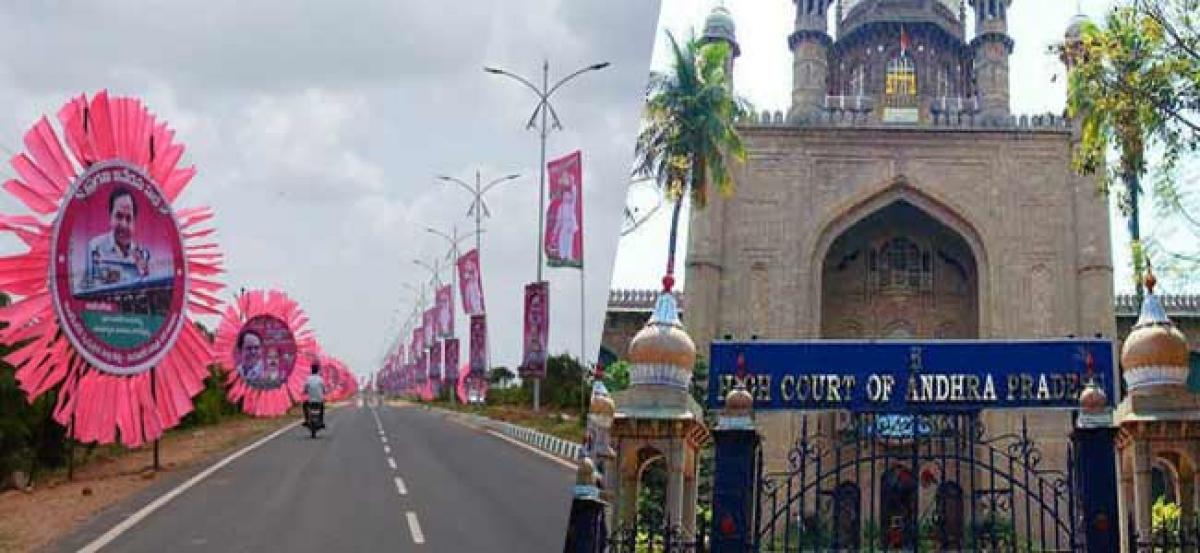 Highlights
The Hyderabad High court on Thursday dismissed a petition filed by an advocate and president of Environmental Protection Committee Pujari Sridar to issue orders against Pragati Nivendana Sabha which is to be held September 2
The Hyderabad High court on Thursday dismissed a petition filed by an advocate and president of Environmental Protection Committee Pujari Sridar to issue orders against Pragati Nivendana Sabha which is to be held September 2.
"If the government wants to present their four years of progress report to the people, they can promote it through social media using the technology instead of causing inconvenience to the people," he alleged in the petition adding that the meeting would cause harm to the environment.
Before dismissing the petition, the court sought an explanation from the government which promised to hold the meeting without causing any harm to the environment.
"The government has completed all the arrangements for the public meeting and will promise to organise the event without provoking any damage," said a government advocate general.