Hyderabad: Theft in Nizam Museum, Valuables robbed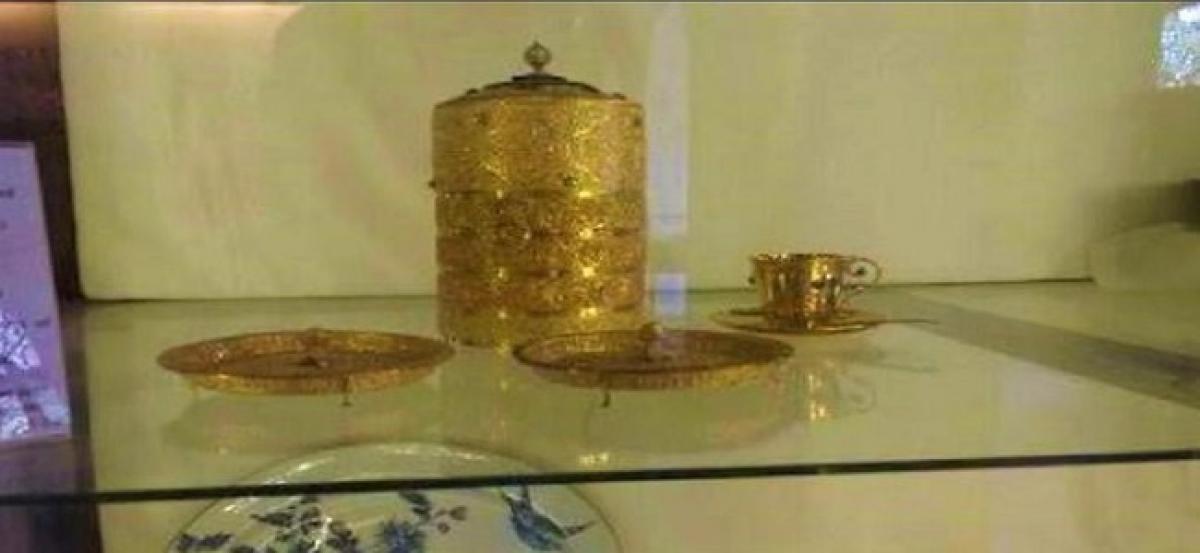 Highlights
House burglars on Sunday evening broke into Nizam Museum at Purani Haveli and fled away with valuablesIt is learnt that the missing valuables include a three tier golden Tiffin box, tea cup, saucer and a spoon
Hyderabad: House burglars on Sunday evening broke into Nizam Museum at Purani Haveli and fled away with valuables. It is learnt that the missing valuables include a three-tier golden Tiffin box, tea cup, saucer and a spoon.
The incident came to light on Monday morning around 9.15 am when the officials of Museum opened it. The tiffin box and the tea cup were reported to have been belonging to Nizam era embedded with ruby and emeralds.
According to museum officials, the robbed valuables were gifted to Nizam VII Mir Osman Ali Khan during the silver jubilee celebrations of his rule in 1936.
"The men entered the Museum from behind by making use of the ventilator and ropes," a police official said adding that the Museum does not have burglar alarms and sensors.
Based on the CCTV footage, the police suspected that the theft might be done by any the person who was earlier worked in the museum.