Don't sleep at KGH: BJP MLA tells Chandrababu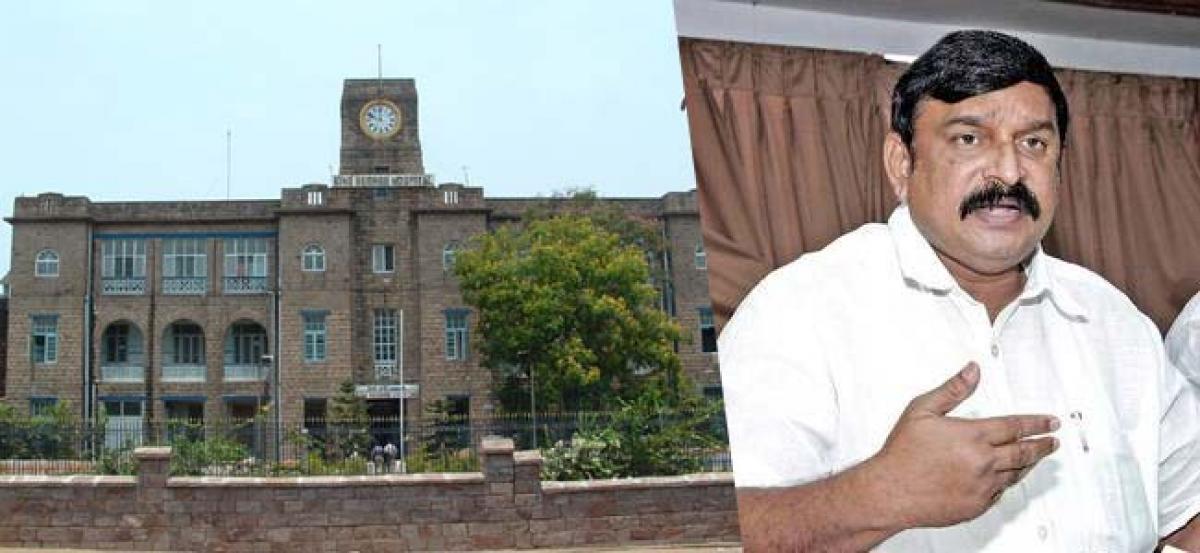 Highlights
BJP LP leader in AP Assembly Vishnu Kumar Raju is known for his witty sarcasm This is was in abundant display in the Assembly on Thursday when he raised the issue of lack of amenities in Vizags King George Hospital
Amaravati: BJP LP leader in AP Assembly Vishnu Kumar Raju is known for his witty sarcasm. This is was in abundant display in the Assembly on Thursday when he raised the issue of lack of amenities in Vizag's King George Hospital.
While pointing out that the hospital was suffering from paucity of beds, Vishnu Kumar Raju reminded that the health ministry was earlier managed by BJP MLA Kamineni Srinivas and now by the CM himself.
"The hospital needs more beds. It must be upgraded to 1000 bed hospital. The CM is frequently visiting Vizag, but has not paid a visit to the King George Hospital," he said.
"Kamineni made a night stay at the KGH and he lost his ministership. I am not asking you to make a night stay at the KGH. All you have to do is to whistle and order. Things will be done in a jiffy," quipped Vishnu Kumar Raju. Everyone in the house laughed heartily. Even Chandrababu was seen laughing at the quip.