JC briefs Chandrababu about Tadipatri clashes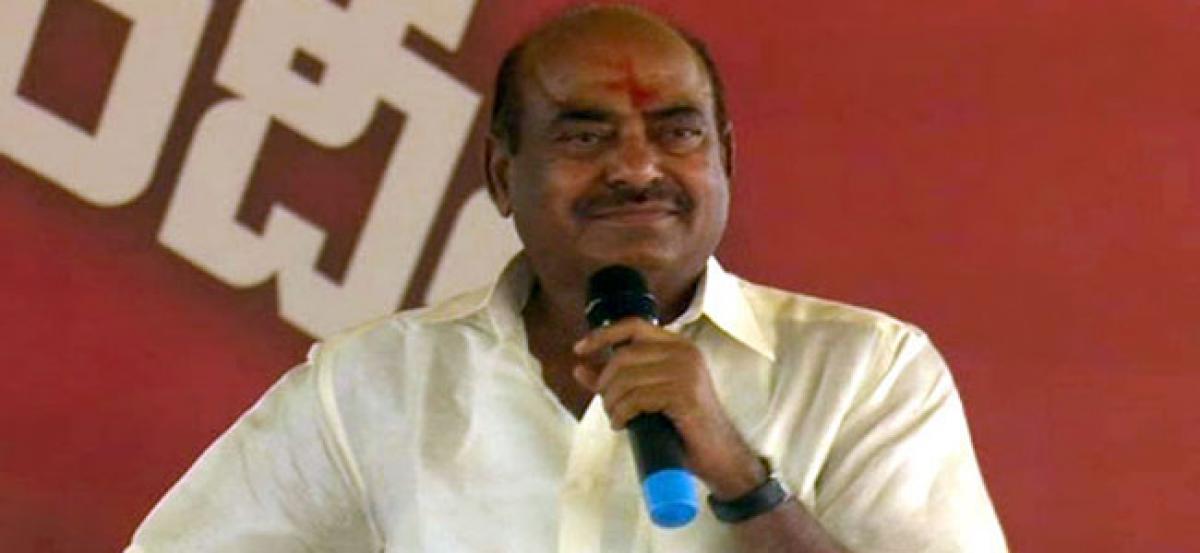 Highlights
Anantapuram MP JC Diwakar Reddy on Monday night called up Chandrababu Naidu to explain about the tense situation that arose during the Ganesh immersion in Chinna Podamala village of Tadpatri mandal The tension arose after the followers of Swami Prabodhananda clashed with the people of Chinna Podamala Both sides pelted stones and attacked each other
Anantapuram: Anantapuram MP JC Diwakar Reddy on Monday night called up Chandrababu Naidu to explain about the tense situation that arose during the Ganesh immersion in Chinna Podamala village of Tadpatri mandal. The tension arose after the followers of Swami Prabodhananda clashed with the people of Chinna Podamala. Both sides pelted stones and attacked each other.
One person died and over 45 persons were injured. Of the injured, 10 persons were policemen. JC Diwakar Reddy staged a dharna in protest against the incident. He demanded justice to the villagers, who were attacked by Prabodhananda. JC informed about the incident to Chandrababu and asked him to do justice to the villagers.
Meanwhile, the District Collector ordered a probe into the incident. The SPs from Anantapuram and Chittoor are monitoring the situation in the village.