Punjab on flood alert; schools, colleges closed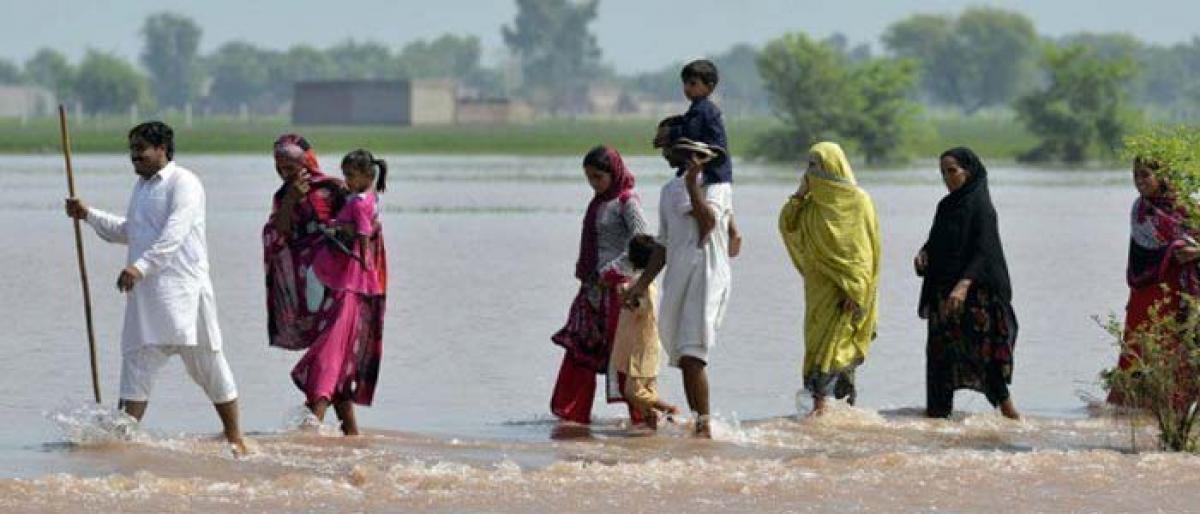 Highlights
Authorities in Punjab on Monday issued a red alert in several districts following heavy rainfall in the state and the neighbouring state of Himachal Pradesh over the last three days, in view of the threat of flooding of rivers
​Chandigarh: Authorities in Punjab on Monday issued a red alert in several districts following heavy rainfall in the state and the neighbouring state of Himachal Pradesh over the last three days, in view of the threat of flooding of rivers.
Punjab Chief Minister Amarinder Singh on Monday ordered closure of all schools and colleges on Tuesday (September 25).
The Chief Minister reviewed the "flood-like situation triggered in the state due to incessant rains" in an emergency meeting here.
"The Army has been asked to remain on alert to help the state deal with any eventuality arising out of the situation," a state government spokesman said here.
"Deputy Commissioners have been asked to identify hot-spots with clear evacuation and relief plans to be ready beforehand. Equipment to drain out flood waters has been kept handy. Apart from these, boats in catchment areas of three rivers -- Satluj, Ravi and Beas -- have been arranged to rescue the affected people," the spokesman added.
With the standing paddy and cotton crop being damaged due to rainfall in the last three days, the Chief Minister announced a special 'girdawari' for assessing crop damage.
The Chief Minister asked ministers and legislators to extensively tour their respective areas to assess the ground situation and tie-up with the concerned departments for immediate mitigation of the hardships being faced by the people.
He also directed the Food and Civil Supplies and Animal Husbandry ministers to appoint nodal officers for distribution of food packets to the affected people and dry fodder for animals.
The Chief Minister also asked the Financial Commissioner (Revenue) to seek assistance from the Army, Border Security Force (BSF), NDRF and other paramilitary forces, if needed.
Expressing concern over the possible outbreak of water-borne diseases including diarrhoea, jaundice and conjunctivitis, the Chief Minister asked the health department to take preventive measures by organising special medical check-up camps and arranging sufficient stock of medicines.
Taking part in the deliberations, Bhakra Beas Management Board (BBMB) Chairman D.K. Sharma said that the situation at the Bhakra reservoir was in control so far and they were regularly monitoring the water level at Pong Dam.
The water level at Pong Dam was at present 1,385.12 feet against the maximum level of 1,390 feet while the water level at Bhakra was at 1,655.49 feet against the maximum capacity of 1,680 feet.
The water level at the Ranjit Sagar Dam, which feeds the river Ravi, was 526.65 m against the maximum level of 527.91 m.