YS Jagan completes 3,000 km of padayatra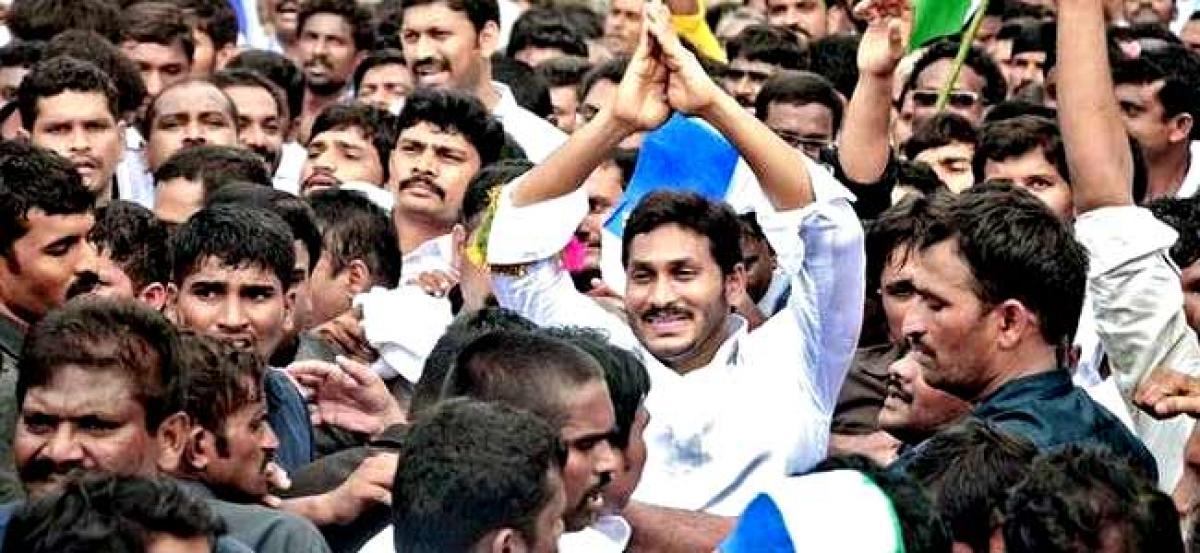 Highlights
YSRCP general secretary B Karunakar Reddy said that YS Jagan Mohan Reddys padayatra would would be remembered forever for its span, vision, outreach and the super human effort He said YS Jagan has completed 3000 km, a feat which even legendary Mao too could not accomplish
YSRCP general secretary B Karunakar Reddy said that YS Jagan Mohan Reddy's padayatra would would be remembered forever for its span, vision, outreach and the super human effort. He said YS Jagan has completed 3000 km, a feat which even legendary Mao too could not accomplish.
On Monday, YS Jagan created history by completing 3000 km by entering Vizianagaram district. Monday is the 269th day of the yatra.
Bhumana said that YS Jagan had take up the the historic yatra to reach out to the people and to understand the problems of the people He said the response to the yatra was stupendous.