Will TJS join hands with BJP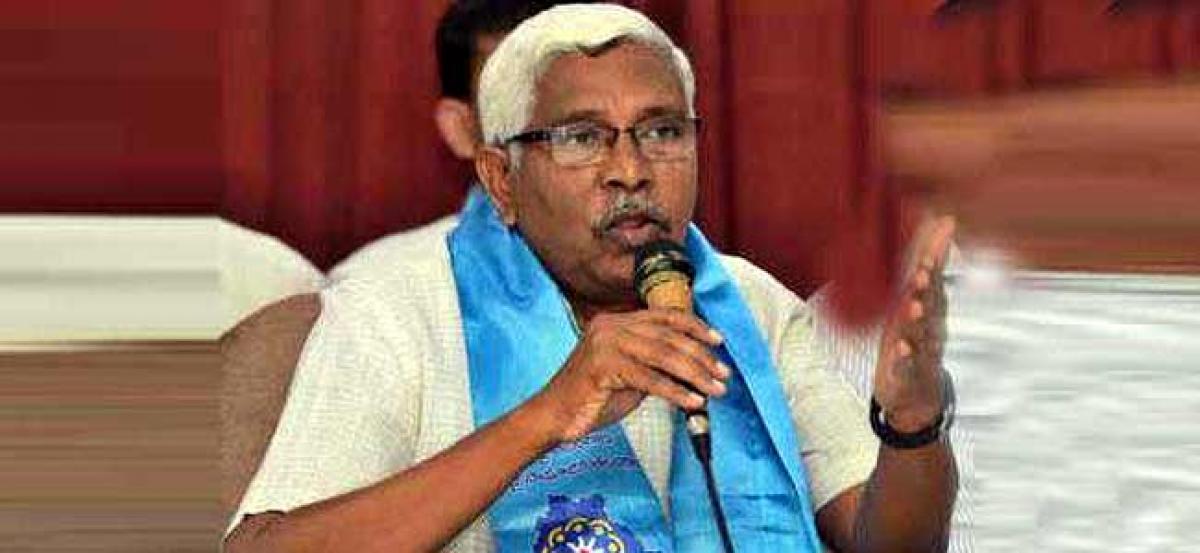 Highlights
Unahappy with Congress led alliance not offering more than three seats, TJS led by Prof Kodandaram seems to have decided to look for other options Kodandaram is now said to be looking towards saffron party
Hyderabad: Unahappy with Congress led alliance not offering more than three seats, TJS led by Prof Kodandaram seems to have decided to look for other options. Kodandaram is now said to be looking towards saffron party.
It is learnt that he had a secret meeting with the BJP senior leader Dattatreya. Kodandaram recently stated that TJS on its own is not in a position to defeat the TRS but was in a position to tilt the balance in many constituencies and hence wants to join hands with other parties to unseat the TRS government.
It now remains to be seen how many seats the BJP would offer.