Operation Nigerians to make drug free Hyderabad:CP Anjani Kumar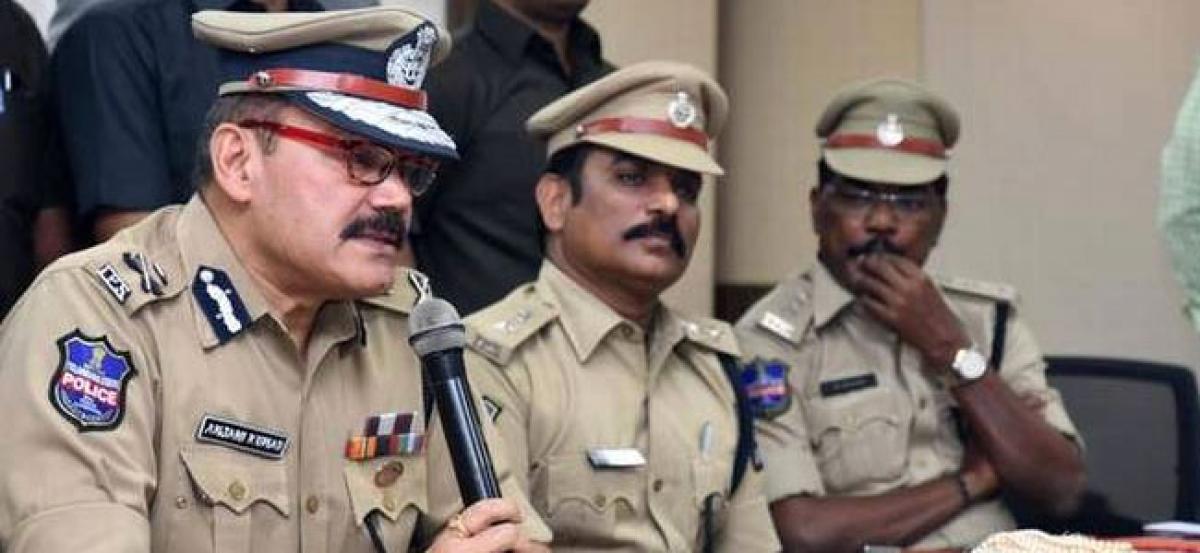 Highlights
Hyderabad Police Commissioner Anjani Kumar said that Cocaine and Opium will not be allowed in the city at any costHe said to make Hyderabad a drug free city special drives were going on from the last three years Under the drives in last four years 34 Nigerians were arrested for various crimes
Hyderabad Police Commissioner Anjani Kumar said that Cocaine and Opium will not be allowed in the city at any cost.He said to make Hyderabad a drug free city special drives were going on from the last three years. Under the drives in last four years 34 Nigerians were arrested for various crimes.
He said in the entire illegal activity of Cocaine,Opium consumption,trading and business Nigerian students involvement found in the investigation.
Since 2010, 61 Nigerians were arrested by the police.
He said on the tip of information when Asifnagar police raided the house of Nigerians, seized 20 grams of Cocaine from them. Three accused were arrested in the raid and brought them to the police station. But when police found 7 passports,the police raided the house second time.Then the person in the house tried to escape from the police and jumped through sewerage pipe. He fell down in the escape attempt and severely injured.When he shifted to Osmania hospital, the doctors declared him dead.
The deceased Nigerian identified as Patrick william, 28 years. Earlier he was arrested by JubileeHills police in 2017 and 15 grams of Cocaine seized from him at that time.
CP Anjani Kumar appealed to the public to be vigilant on this sort of illegal activities and movement of Nigerians and gave a call to them to inform the police to nab them and make a drug free city.