Engineering girl student attempted for suicide by jumping down from fourth floor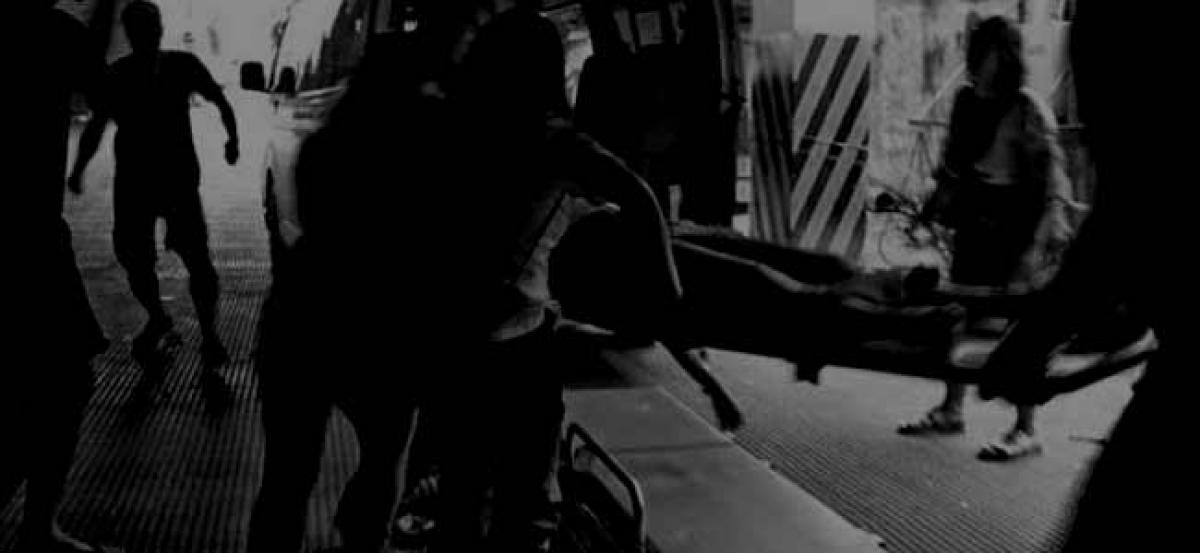 Highlights
Tension prevailed in Petbasheerabad police station limits when an Engineering girl student attempted for suicide in the late hours on WednesdayImmediately she was shifted to the local hospital for emergency treatment
Tension prevailed in Petbasheerabad police station limits when an Engineering girl student attempted for suicide in the late hours on Wednesday.Immediately she was shifted to the local hospital for emergency treatment.
The victim student is staying in Mallareddy Engineering College ladies hostel at Maisammaguda.Under depression she jumped down from the fourth floor.By filing case police is investigating the case.
Police is also investigating in the angle that fellow students were made theft allegations against the victim due to which under depression the victim attempted for suicide.