Waiting for KCR appointment: Nayini Narasimha Reddy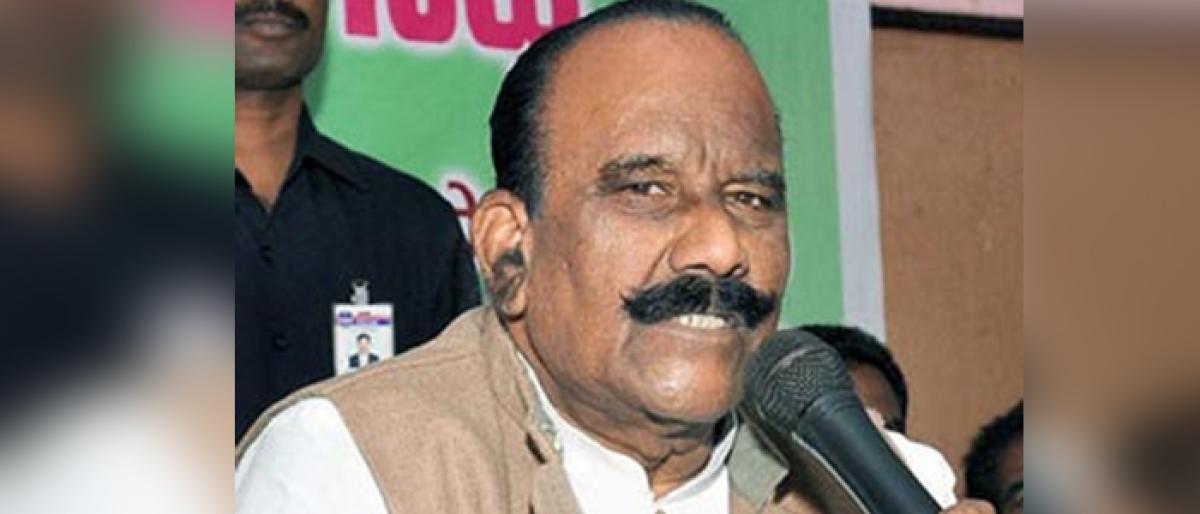 Highlights
Home minister Nayini Narasimha Rao in the caretaking TRS government who is expecting Musheerbad constituency ticket for his soninlaw Srinivas Reddy is still waiting for the chief minister KCRs appointment
Home minister Nayini Narasimha Rao in the caretaking TRS government who is expecting Musheerbad constituency ticket for his son-in-law Srinivas Reddy is still waiting for the chief minister KCR's appointment.
Though the CM knew about Nayini wanting to him to meet, he is not calling on the home minister and keeping him on the wait.
Despite explaining the issues on giving party ticket to corporator Srinivas Reddy by KCR, Nayini is demanding the ticket either to his son-in-law or himself.
Addressing a press conference here on Saturday, Nayini also explained that KCR refused to give him the Musheerabad ticket during 2014 elections as the former was defeated from the constituency in 2009 elections. However, KCR offered him LB Nagar assembly ticket for which Nayini denied.
"As I refused to take the LB Nagar ticket, KCR promised me to make MLC and take him into the cabinet," said the minister.