AP Minister KS Jawahar Fumes At Pawan Kalyan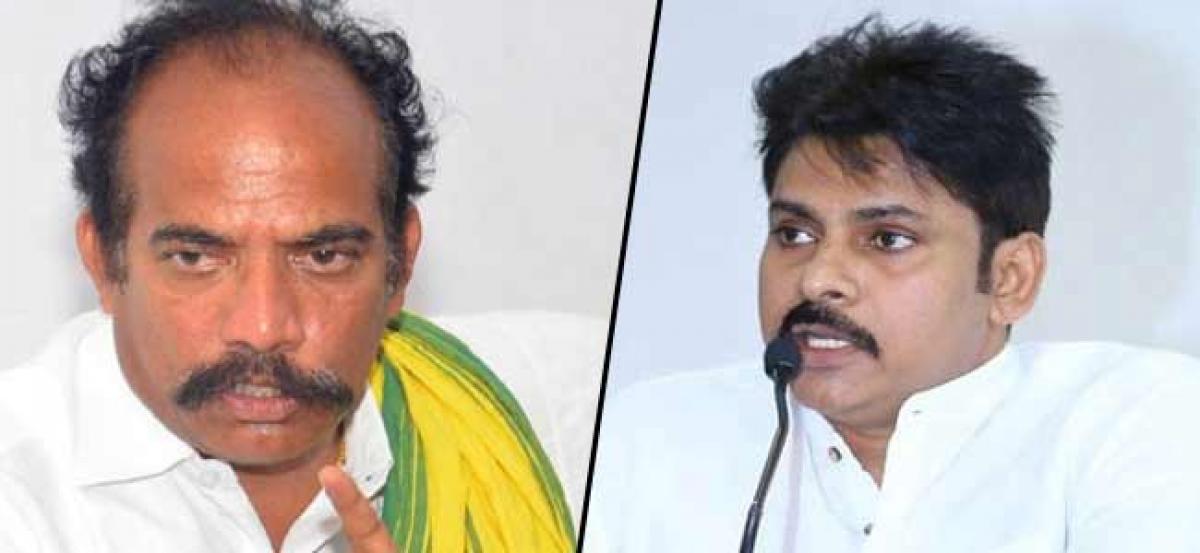 Highlights
Andhra Pradesh Excise minister KS Jawahar fired a salvo at Jana Sena leader Pawan Kalyan He dared the Jana Sena leader to pull the centre against the corruption allegations facing by Modi government and dispel the reports he is hand in glove with BJP
Andhra Pradesh Excise minister KS Jawahar fired a salvo at Jana Sena leader Pawan Kalyan. He dared the Jana Sena leader to pull the centre against the corruption allegations facing by Modi government and dispel the reports he is hand in glove with BJP.
The minister alleged that Pawan and YSR Congress Party President YS Jagan Mohan Reddy are dancing to the tune of the centre. He came down heavily on BJP state President K Lakshminarayana and criticised that the leader is trying to foment regional disparities in Andhra Pradesh.
Jawahar wondered Pawan is day dreaming of becoming next chief minister of AP. It was Pawan who utterly failed in getting elected his brother Chiranjeevi from the native assembly of Palakol as MLA in 2009 elections.