KTR to address public meeting in Kalwakurthy today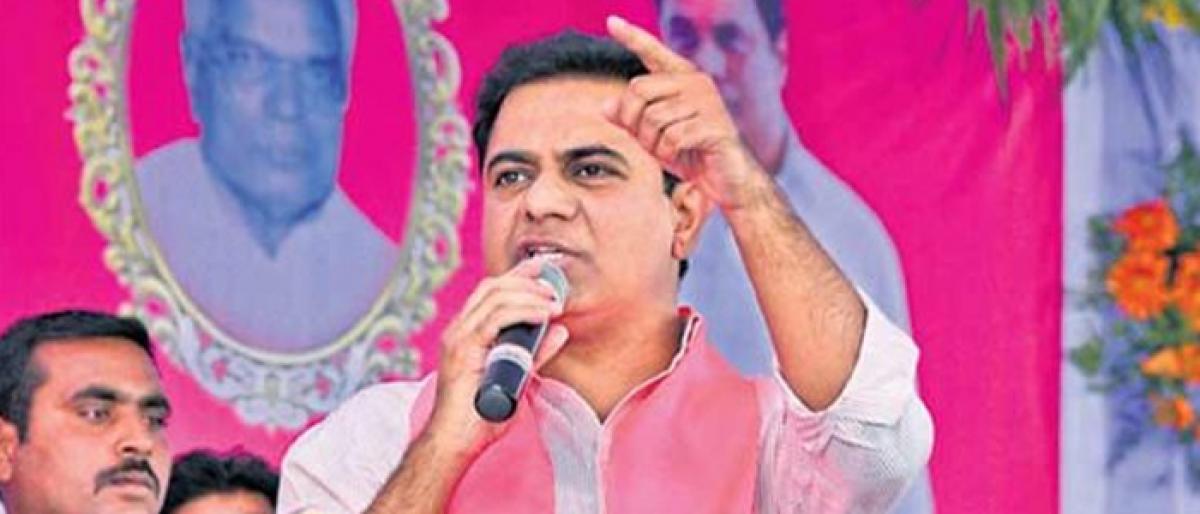 Highlights
IT and MAUD minister K Taraka Rama Rao will take part in a public meeting in Kalwakurthy of Nagarkurnool district today to aid the party candidate Jaipal Yadav
IT and MAUD minister K Taraka Rama Rao will take part in a public meeting in Kalwakurthy of Nagarkurnool district today to aid the party candidate Jaipal Yadav.
The TRS public meeting at Kalwakurthy which is supposed held earlier was postponed due to the issue pertaining to the MLC Kasireddy Narayana Reddy who was denied the party ticket.
Upset over the denial of ticket to him, Kasireddy and his followers are figuring out the TRS moves and might contest independently from Kalwakurthy. It was also reported that the TRS party moves to console him have been foiled.
On the other hand, no pictures of Kasireddy were found on the banners arranged at the public meeting today which clearly showcasing that may not attend the meeting today. However, the party also gearing up to take an action against him.