Delhi's Signature Bridge opens for public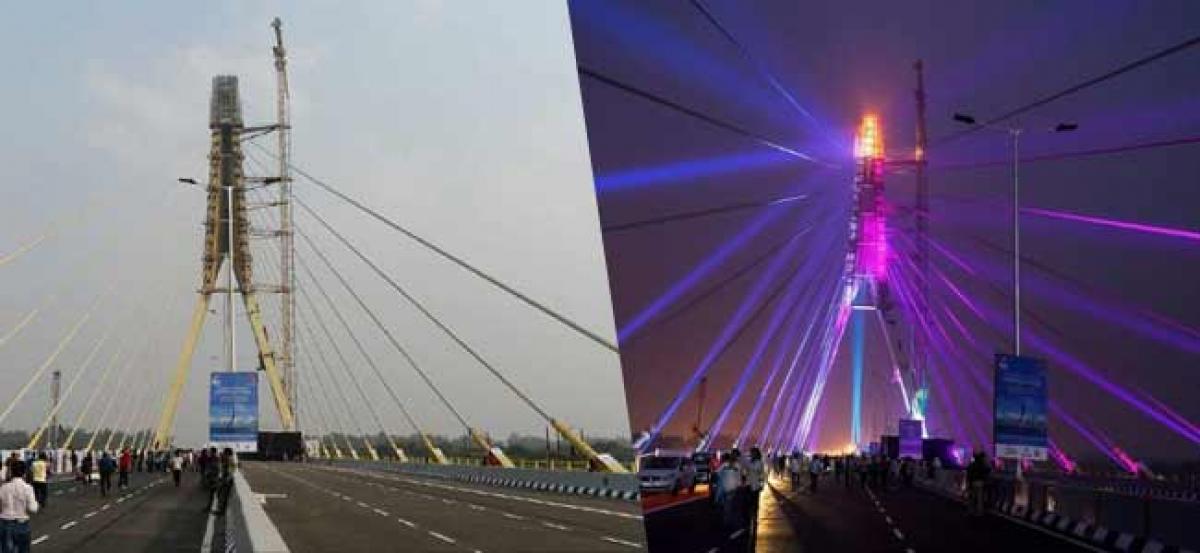 Highlights
The iconic and muchawaited Signature Bridge on the river Yamuna was opened for the public on Monday morning, a day after its inauguration
New Delhi: The iconic and much-awaited Signature Bridge on the river Yamuna was opened for the public on Monday morning, a day after its inauguration.
The bridge, connecting Wazirabad across the river, reduced travel time between north and northeast parts of the city from 45 minutes to just 10 minutes.
It also took vehicular pressure off the existing Wazirabad bridge.
"The bridge was handed over to the traffic police in the morning and the traffic was allowed to move over the bridge," a government official told IANS.
Claimed by the government to be country's first asymmetrical cable-stayed bridge, with the gesture "Namaste", the bridge will help people enjoy a panoramic view of the city from 154-meter-high observation deck -- to open in around two months.
"Some final work is still left in the high observation deck -- situated at more than double the height of Qutub Minar -- and it will be opened earlier next year, while the roads will open from Monday," an official had said earlier.
The 575-metre-long suspension bridge, proposed in 2004 and approved by the Delhi cabinet in 2007, was inaugurated on Sunday amid a clash between AAP and Bharatiya Janata Party workers.