Dr Anand Rai denied a ticket, after being promised by Rahul Gandhi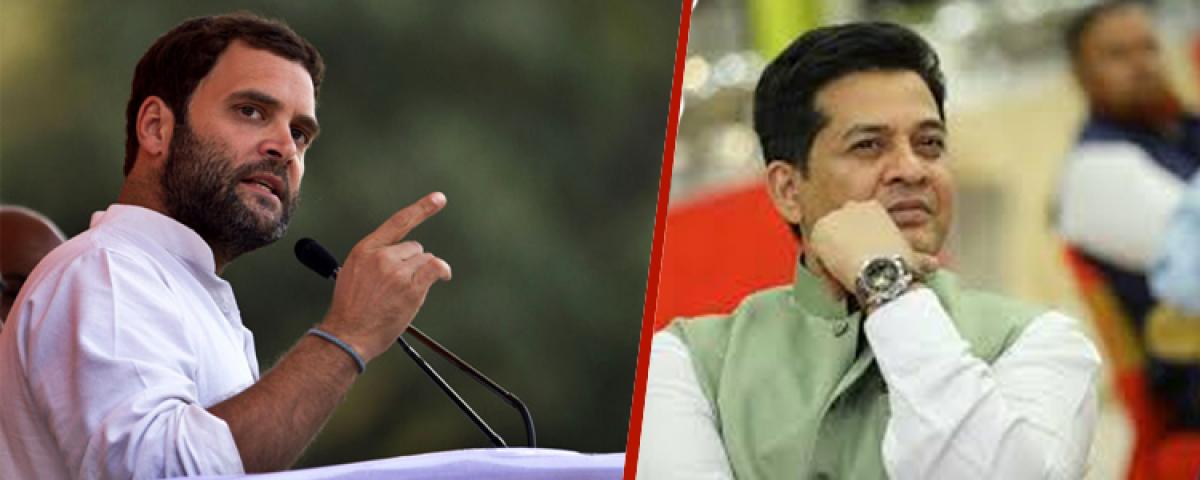 Highlights
On Wednesday Congress had released its fifth list regarding the assembly election, but for a wonder it was noticed that the Vyapam whistle blower Dr Anand Rais name was missing
INDORE: On Wednesday Congress had released its fifth list regarding the assembly election, but for a wonder it was noticed that the Vyapam whistleblower Dr Anand Rai's name was missing.
Dr Rai alleged that even after being promised to be given a ticket by Rahul Gandhi, he was sidelined. "My work was to be an intermediate between Congress and JAYS and I was successful in getting Hiralal Alawa a ticket," Anand Rai told a source.
He has claimed that since he was from the pavilion of Rahul Gandhi, all the other senior Congress leaders such as, Kamal Nath and Digvijaya Singh were strongly against giving a ticket to him. "I am very vocal about the issues. They did not want a candidate like me," said Rai.
Rai said that till late in the evening he was engaged in a conversation with the leaders in Delhi, the leaders claimed they had not received a confirmation about his resignation, so they were not able to give him a ticket. "I had already spoken to the returning officer about it and this was no reason to deny a ticket to me," he said.
Rai told a source, "I was promised a ticket by Rahul Gandhi but did not get it. I was, however, successful in preventing Pankaj Sanghvi from getting a ticket from Indore-V. 36 of Sanghvi's employees have been booked in Vyapam scam."