PM blames Congress government for ignoring Chattisgarh, Rahul fires back with demonetisation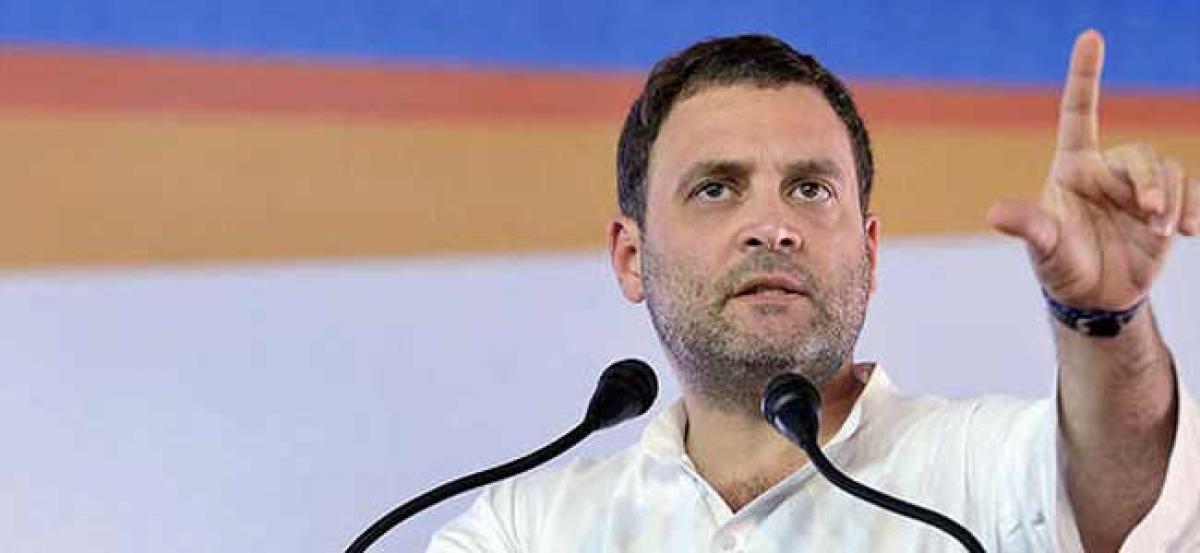 Highlights
On Friday while addressing an election rally in Chhattisgarh Jagdalpur, the Prime Minister Narendra Modi targeted the Urban Maoists and accused them of exploiting the poor adivasis
NEW DELHI: On Friday while addressing an election rally in Chhattisgarh Jagdalpur, the Prime Minister Narendra Modi targeted the "Urban Maoists" and accused them of exploiting the poor adivasis. "Urban Maoists live in AC surroundings, move around in big cars and their children study abroad, but they ruin the lives of our poor adivasi youth here through remote control. Why is Congress supporting these Urban Maoists?" the Prime Minister said.
The Prime Minister further added by saying that whenever the government acts are against them, the 'Urban Maoists' take it to the streets. "Will you forgive such people," he asked. "I urge the people of Bastar to teach a befitting lesson to the Congress leaders, who on one hand try to shield the 'urban Maoists', and in Chhattisgarh, they speak about freeing the state from Maoists," he said.
In Chhattisgarh, today the Prime Minister slammed the Naxals by accusing them of exploiting young children by arming them. "The children who should have pens in their hands, however, people with devious mindset have armed them with guns."
Later in his speech, the Prime Minister targeted the previous Congress-led governments for ignoring the development of work in the state. "For 10 years, Congress was at the Centre, but they never paid attention to the needs of Chhattisgarh and blocked all development for the state. They never thought of the region's progress," he said.
Earlier today, the Congress president Rahul Gandhi had held a rally within the poll-bound state. The Congress leader had targeted the Modi-led government regarding demonetisation, and also on government's "inability" to prevent several economic offenders escaping from the country. "All of you were standing in long queues during Demonetisation but not one black money holder was seen. Also, Nirav Modi, Vijay Mallya, Lalit Modi and Mehul Choksi ran away from the country with your money," Rahul said.