3 MLA, 2 MLC seats for CPI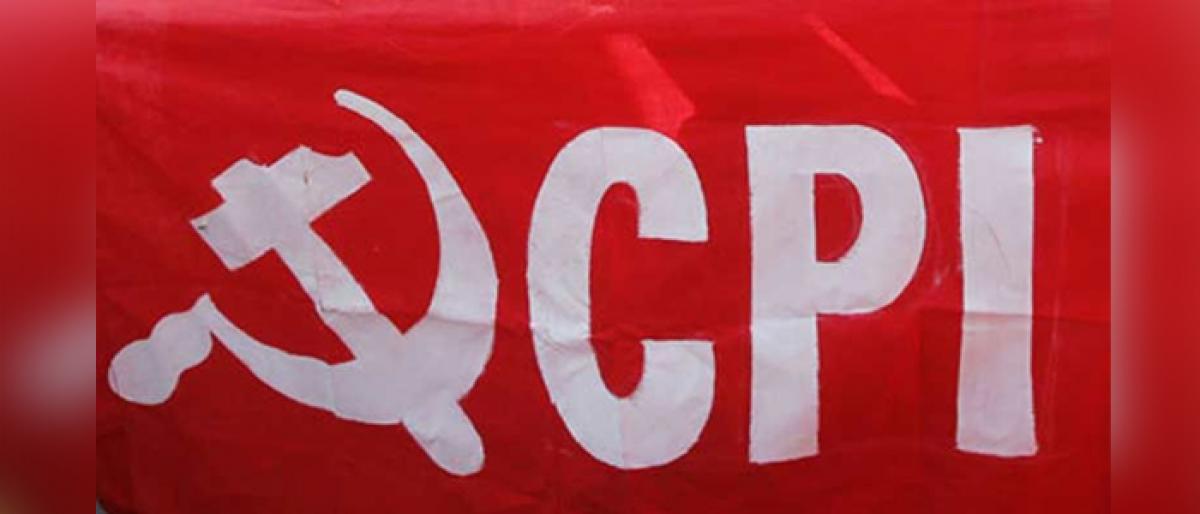 Highlights
Finally the wait has ended for CPI as it agreed to contest from three constituencies for the upcoming assembly polls in the state after the party held a meeting here on Tuesday in Hyderabad
Finally the wait has ended for CPI as it agreed to contest from three constituencies for the upcoming assembly polls in the state after the party held a meeting here on Tuesday in Hyderabad.
The CPI on Monday met the party high command to discuss over the seat-sharing which accorded three MLA and two MLC seats to CPI.
Bellampalli, Wyra and Husnabad assembly constituencies have been offered to CPI. Meanwhile, it is learned that CPI state secretary Chada Venkat Reddy will contest from Husnabad.
Gunda Mallesh and Vijaya are believed to get tickets from Bellampalli and Wyra respectively. However, there is an infight in the party as the district CPI leaders are against to Gunda Mallesh.
The party will announce the names of the candidates tomorrow.