Bodige Sobha likely to join BJP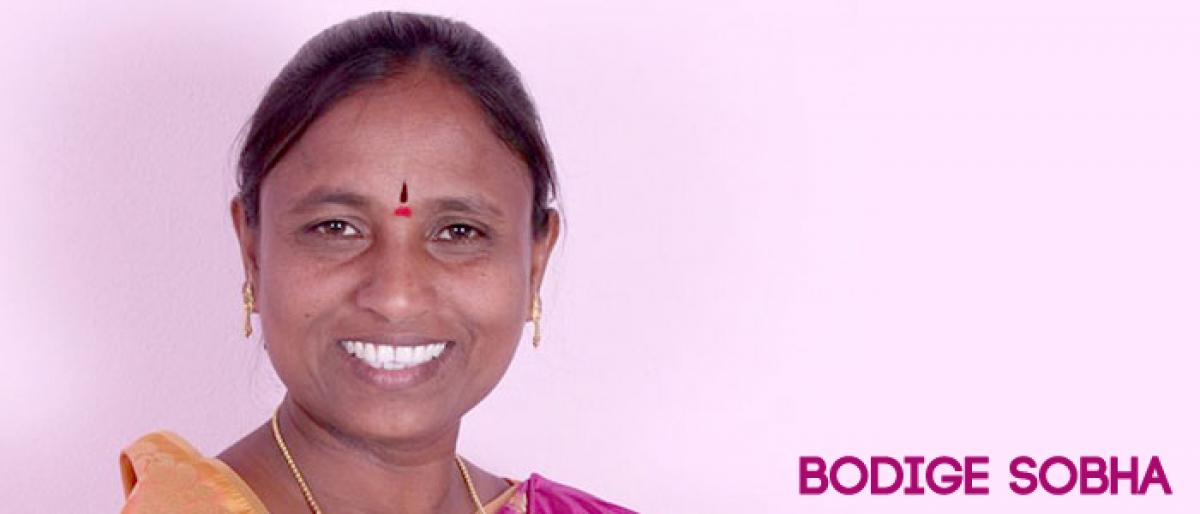 Highlights
Upset over putting her name on hold, Choppadandi former MLA Bodige Shobha is making her moves to join Bharatiya Janata Party as she is not receiving any confirmation from the high command
Upset over putting her name on hold, Choppadandi former MLA Bodige Shobha is making her moves to join Bharatiya Janata Party as she is not receiving any confirmation from the high command.
It is believed that followers of Shobha are learned to have opted for BJP in the meeting held their leader on Monday. According to the followers, Shobha would announce her decision today.
The TRS party has put some candidates on hold including Bodige Shobha over infight between the party leaders. It is also learned that TRS party supremo KCR also remained tight-lipped over allocating ticket to her.
On the other hand, the TRS party is showing its interest to allot ticket to TRS SC cell state president Sunke Ravishanker.