Netas should send their sons to fight the enemy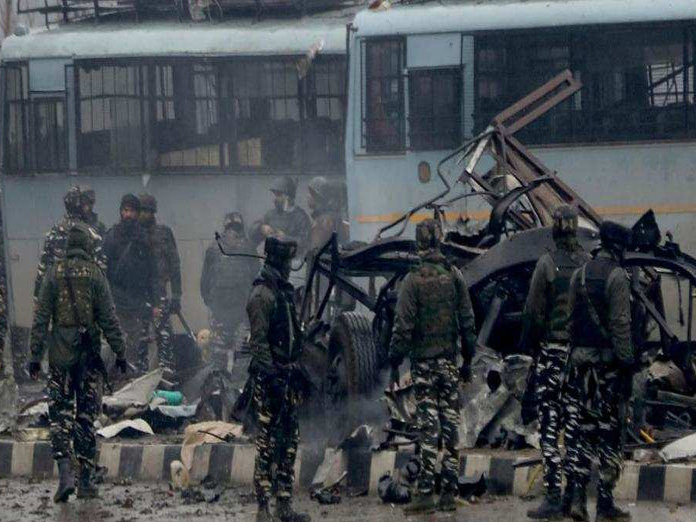 Highlights
It was a barbaric act of the terrorists The CRPF jawans were killed for no fault of theirs and without any reasons This shows that the enemies are bent upon killing our force personnel and destroy the properties of our nation
It was a barbaric act of the terrorists. The CRPF jawans were killed for no fault of theirs and without any reasons. This shows that the enemies are bent upon killing our force personnel and destroy the properties of our nation.
Some anti-social elements in the political arena were blaming Prime Minister and I think there is some cognitive disorder with them. If he strongly replies in term of surgical strike they ask evidence. It is a very serious issue that democratic norms and the Freedom of Speech are exploited beyond the saturation point.
It has become a heroic act, if any fool criticises the sincere and honest leaders and acting against the very peace- loving fabric of the country. The time has ripe, we need to deal with an iron hand to teach them lesson, they understand.
We cannot keep sacrificing our soldiers any more. If there are no checks on this type of cowardly acts, the morale of our jawans and their families will be shattered. At the first place the so-called intellectuals and politicians who talk ill about the nation, defence, culture, etc need to be booked and punished appropriately.
The politicians who speak against the defence, can they send their sons, siblings to the border to fight the enemy and get sacrificed for the country. If not, they don't have any right to speak filthy. Our peaceful attitude need not be taken as our weakness.
- Dr N Manoharan, Hyderabad
Subscribed Failed...
Subscribed Successfully...