IFR signifies spirit of camaraderie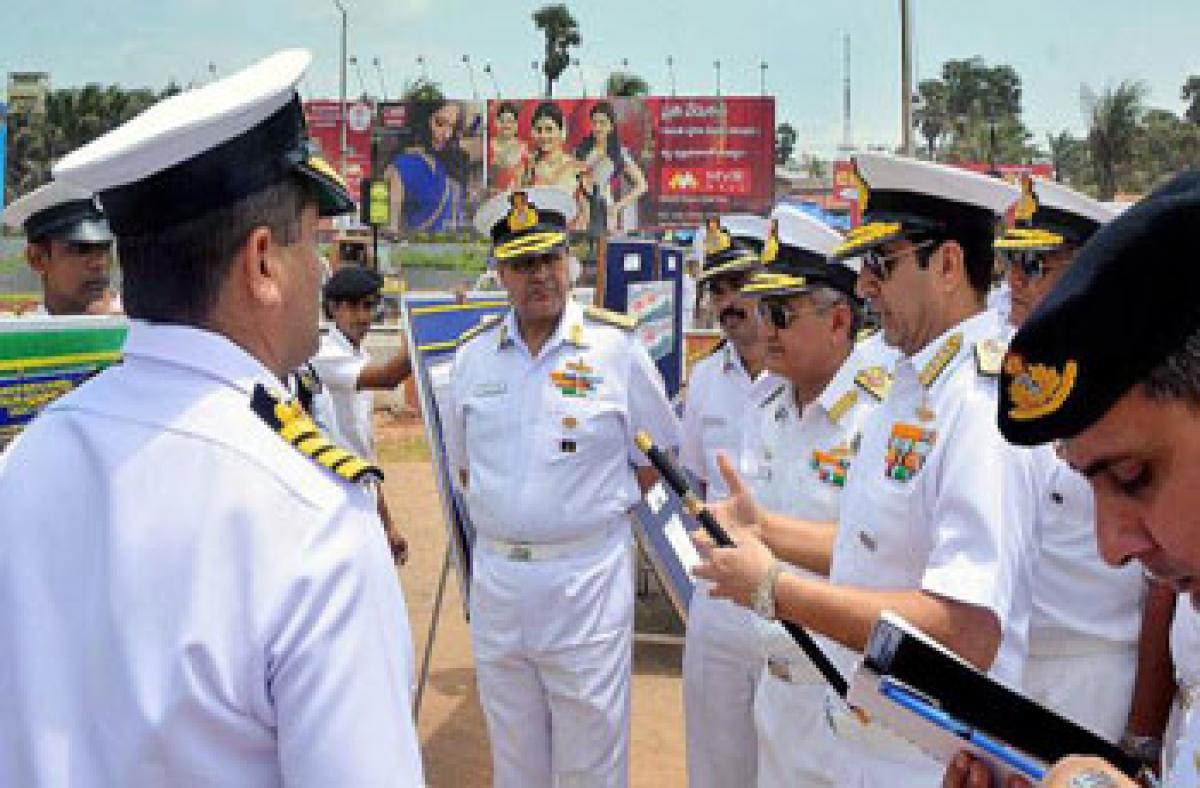 Highlights
Considering the globalised nature of today's political and economic environment, it is India's belief that the present day maritime domain requires navies across the world to re-focus their efforts to counter the rising tide of non-traditional maritime challenges in the brown, green and blue waters across all oceans
Considering the globalised nature of today's political and economic environment, it is India's belief that the present day maritime domain requires navies across the world to re-focus their efforts to counter the rising tide of non-traditional maritime challenges in the brown, green and blue waters across all oceans
Visakhapatnam: President Pranab Mukherjee has said the prowess of the Indian Navy has brought together navies from across the globe here on Indian shores, signifying the common desire to use the seas to promote peace, cooperation and friendship, and also to develop partnerships for a secure maritime future.
Addressing the officers and sailors of Indian and foreign ships during the International Fleet Review held in Bay of Bengal off Visakhapatnam coast on Saturday, the President said: ``Your presence in such large numbers has made this international event spectacular and truly reflects the spirit of this IFR, we are indeed 'United through Oceans'.
He further said IFR 2016 has enabled India to join hands and work together to secure seas for the greater good of humanity and the world.
The navies of the world have a unique role in promoting goodwill, nurturing peace and tranquility of the oceans. The foreign ships and all personnel participating at this momentous fleet review are ambassadors of great nations that they represented.
The message of friendship and goodwill of the people strengthens belief in promoting peace, prosperity and stability for mutual co-existence and ensuring secure seas.
India's geographical location, astride the major shipping routes of the Indian Ocean, gives it a pivotal maritime role.
"Considering the globalised nature of today's political and economic environment, it is India's belief that the present day maritime domain requires navies across the world to re-focus their efforts to counter the rising tide of non-traditional maritime challenges in the brown, green and blue waters across all oceans," he said.