Terrorism the major issue discussed in Modi-Trump talks: Manohar Parrikar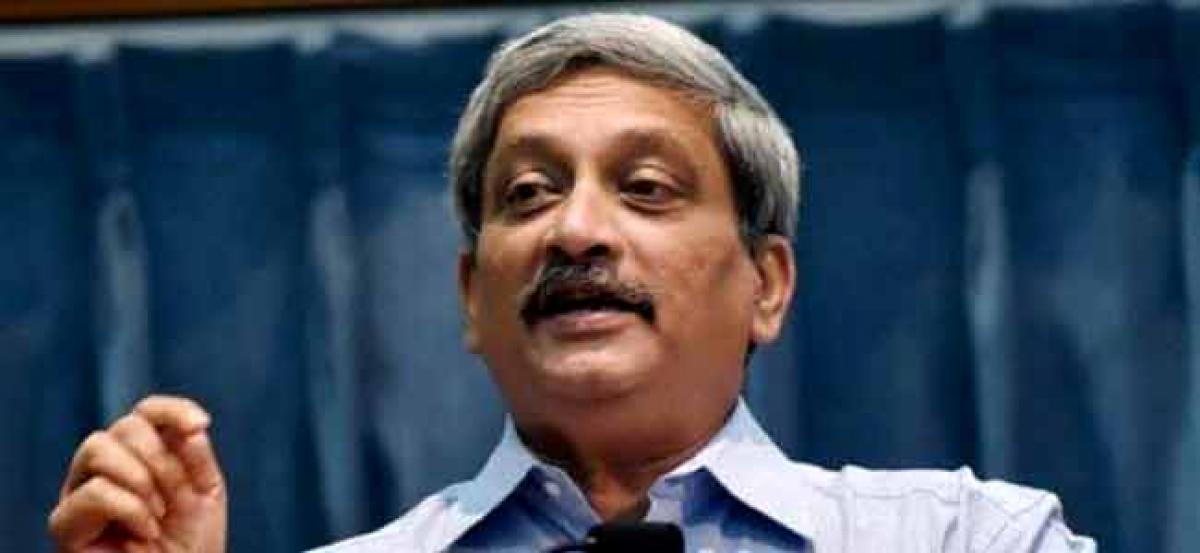 Highlights
Asserting that terrorism was a major issue discussed between Prime Minister Narendra Modi and President of United States Donald
New Delhi: Asserting that terrorism was a major issue discussed between Prime Minister Narendra Modi and President of United States Donald Trump, Union Defence Minister Manohar Parrikar on Wednesday said India with the help of other nations aims to eradicate terrorism.
Addressing the media here, Parrikar said, "Terrorism is one issue which our Indian government took up as we want the world to come together against terror, so that terror can be eliminated."
Prime Minister Modi, earlier in the day, said that India and the United States have agreed to work closely to strengthen the bilateral ties between the countries and also invited President Donald Trump to visit India.
Prime Minister Modi, who had a telephonic conversation with the newly elected U.S. President Donald Trump, late on Tuesday night, took to his Twitter handle to inform about the same.
"Had a warm conversation with President @realDonaldTrump late last evening. President @realDonaldTrump and I agreed to work closely in the coming days to further strengthen our bilateral ties," Prime Minister Modi tweeted.
"Have also invited President Trump to visit India," he added.
During the telephonic conversation, U.S. President Donald Trump said that he is looking forward to host Prime Minister Modi, later this year in Washington.
President Trump and Prime Minister Modi resolved that the U.S. and India will stand together in the global fight against terrorism.
It was the first conversation between the two sides after Trump took over the office as the new President of the Uniter States.
Earlier, they spoke in November, just after Trump's election win.
Prime Minister Modi is the fifth foreign leader to hold talks with Trump, after he was sworn in as the 45th U.S. President, on Friday.