Parrikar govt wins trust, Cong jolted as MLA skips voting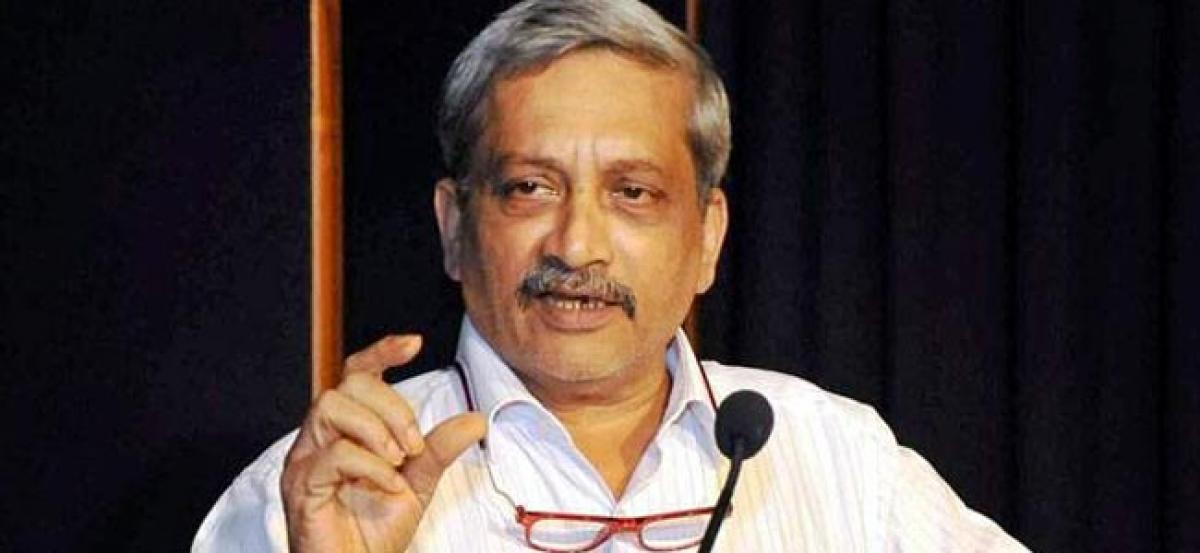 Highlights
The Manohar Parrikar government today sailed through the trust vote in the Goa Assembly with the support of 22 legislators in the 40-member House, bringing down curtains on the political uncertainty in the state after the polls
Panaji: The Manohar Parrikar government today sailed through the trust vote in the Goa Assembly with the support of 22 legislators in the 40-member House, bringing down curtains on the political uncertainty in the state after the polls threw up a hung verdict. The Congress, the single largest party in the House with 17 MLAs, suffered a jolt as it could mobilise only 16 votes against the government with its legislator Vishwajit Rane absenting from the crucial floor test. After winning the vote, a jubilant Parrikar said the Congress never had the numbers on its side.
He said the Congress created a hype over BJP's bid to form the government, because there was a demand for Digvijaya Singh to step down as AICC general secretary in charge of the state. "We have proved to the people of India that we have support of 23 on the floor of the House debunking Digvijaya's claim that we don't have the numbers," he said addressing mediapersons. "Right from the beginning Congress did not have the numbers and it was only a hype created by them possibly because there was a demand coming that Digvijaya should step down as General Secretary of the party, being the desk incharge of Goa," the CM claimed.
"It happens when you come to Goa only to enjoy, not to work," he quipped. He was flanked by Goa Forward Party (GFP) leader Vijai Sardesai and Maharashtrawadi Gomantak Party (MGP) MLA Sudin Dhavalikar, whose support sealed the deal in favour of the BJP, whose tally came down to 13 from 21 this time. The 61-year-old Chief Minister proved his majority with 12 legislators from the BJP, three from the GFP, three from the MGP, three Independents and one from the NCP supporting the trust motion. One BJP MLA was earlier made pro tem speaker. The special Assembly session was convened to conduct the floor test following an order by the Supreme Court.
The opposition benches included 16 MLAs from Congress, while its newly-elected member Vishwajit Rane remained absent during the voting. The test was passed through a clear division which was ordered by Pro-tem Speaker Siddharth Kuncolienkar. Parrikar, who resigned as Defence Minister from the Central cabinet earlier this week, was sworn-in as the Chief Minister along with nine other MLAs by Governor Mridula Sinha on March 14.
Parrikar also rubbished the allegations of horse trading made by the Congress against the BJP. "I think there are wild allegations being made. Those with coloured glasses make these allegations. We saw everyone (legislators) voluntarily came and voted," he said. "None of them was kept in a hotel or secluded or common place, as was the case with the opposition," he further said. Union Minister Nitin Gadkari, who played a key role in cobbling up the alliance, said the government formation in Goa was a fair deal and there was no wrong committed in it.