It's Time Domestic Workers in India Got Their Due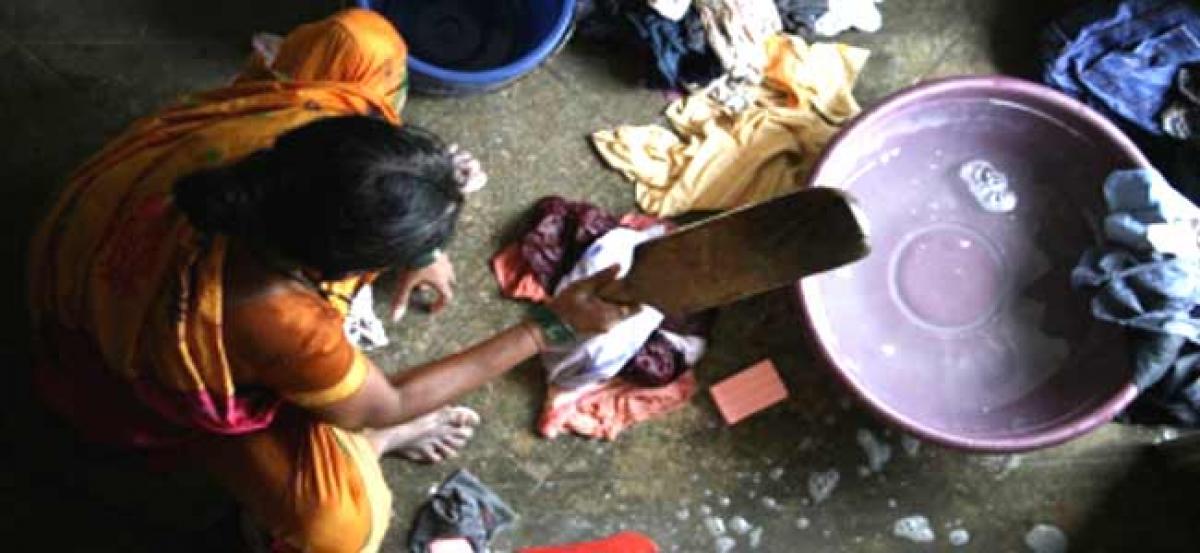 Highlights
It\'s a Monday morning and I am late for work. One of those days when I just don\'t feel like getting out of my bed thanks to the unbearable cramps that I suffer month
It's a Monday morning and I am late for work. One of those days when I just don't feel like getting out of my bed thanks to the unbearable cramps that I suffer month after month. Although I am not the person to slack off given the position I hold, I muster up the courage to take a day off as that's the best I could do under the circumstances.
The clock strikes 9, yet there's no sight of Nagamma, my domestic maid and my BP shoots up! Not today, I mutter to myself. Even as I wonder what to do, I get a call from my maid's daughter. "Amma is unwell, she can't come to work," she says. I feel helpless, angry and irritated all at the same time. The very thought of having to do the dishes and clean the house during my periods makes me angry. The next call was from my mom who enquired about my health and asked if the maid had come in. I said she decided to bunk work! Mom says, "She is probably sick." But I wasn't in a position to understand as I was unwell myself.
The next day I threw a fit soon as my maid walked in. I said she can't call in sick in the last minute. But what she told me next killed my conscience. She said she was a victim of PCOD and that it was impossible for her to work when she was chumming.
My eyes welled up and I didn't know how to react because I could totally empathize with her. She also said that the other houses where she worked refused to buy her excuse and threatened to cut a day's pay if she ever took leave without prior information again. This got me thinking. Most of us work 5 days in a week, yet we are privileged to take leave from work in case of an emergency. Unfortunately, domestic workers in India have no such provision. In the absence of any law governing their scope of work, they are neither entitled to a set number of leaves nor do they have fixed wages. Their pay is decided by the 'master' (if I can call them that) for whom they work. 'Master' because the domestic workers are treated no better than slaves. If this is not modern day slavery, what else is?
Most women don't mind the abuse as they have huge debts to pay off. In most cases, it's hard for them to make ends meet let alone afford basic education for their children. My maid sends in both her daughters to work when she has errands to run. Whatever happened to the child labour laws?
Kamalamma, a domestic help, laments: "Although we ensure smooth functioning of work in homes, the government doesn't consider domestic work as labour."
A few other women doesn't mind slogging so they can give a better life to their daughters. Says Nalini Mariappa, "I don't want my daughter to end up like me. So I don't mind even if I have to stretch myself a bit. At least I can ensure that she is sent to a proper school that will get her a decent job."
But maids like Nagamma have no such high hopes because they know the limitations of their earnings. She says, "We don't have promotions or pay hikes. All I can expect is timely payment of my salary so I can pay off my debts and start saving for my daughter's marriage."
Dowry is still prevalent in most regions across India. Even the lowest strata of the society spend lakhs on getting their daughters married.
This is the state of most domestic workers (an estimated 50 million) across India. Most domestic workers who are women silently suffer the daily ordeal just so they can make ends meet and ensure a decent future for their family members.
The worst thing is that there's no system of pension for these workers even if they worked for several years at a home. It's time the government took up their cause so the domestic maid too gets her due!​
Reshmi AR​
Interested in blogging for thehansindia.com? We will be happy to have you on board as a blogger.