Subramanian Swamy advocates for a Hindu CM in Jammu and Kashmir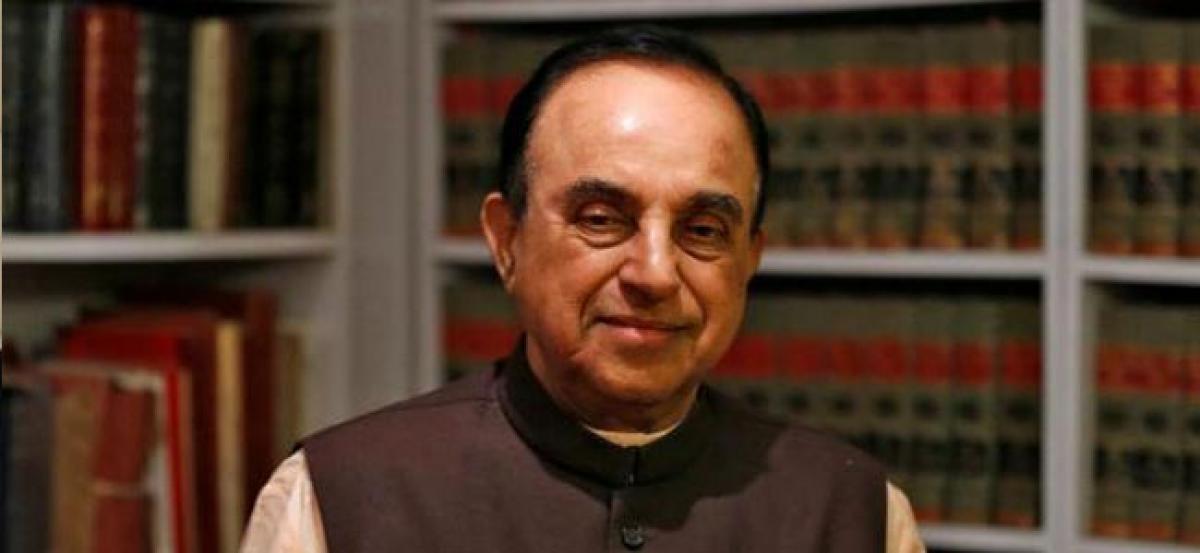 Highlights
Bharatiya Janata Party BJP leader Subramanian Swamy on Monday advocated for a Hindu chief minister in Jammu and Kashmir currently under Governors rule
New Delhi : Bharatiya Janata Party (BJP) leader Subramanian Swamy on Monday advocated for a Hindu chief minister in Jammu and Kashmir currently under Governor's rule.
Speaking to ANI, Swamy said, "There should be a Hindu Chief Minister (in Jammu and Kashmir). If the PDP (Peoples Democratic Party) has a Hindu or a Sikh member we can make that member the Chief Minister," Swamy said today.
The BJP leader argued that the tradition imposed by former Prime Minister Jawaharlal Nehru of having only a Muslim chief minister in Jammu and Kashmir would not be accepted."The tradition imposed by Nehru that there would only be a Muslim CM in Jammu and Kashmir will not be tolerated," he said.
On June 19 the BJP pulled out of its alliance with Mehbooba Mufti's PDP. Subsequently, Mehbooba Mufti resigned as the chief minister. Later Governor's rule was imposed in the state.