Homosexuality a danger to national security: Subramanian Swamy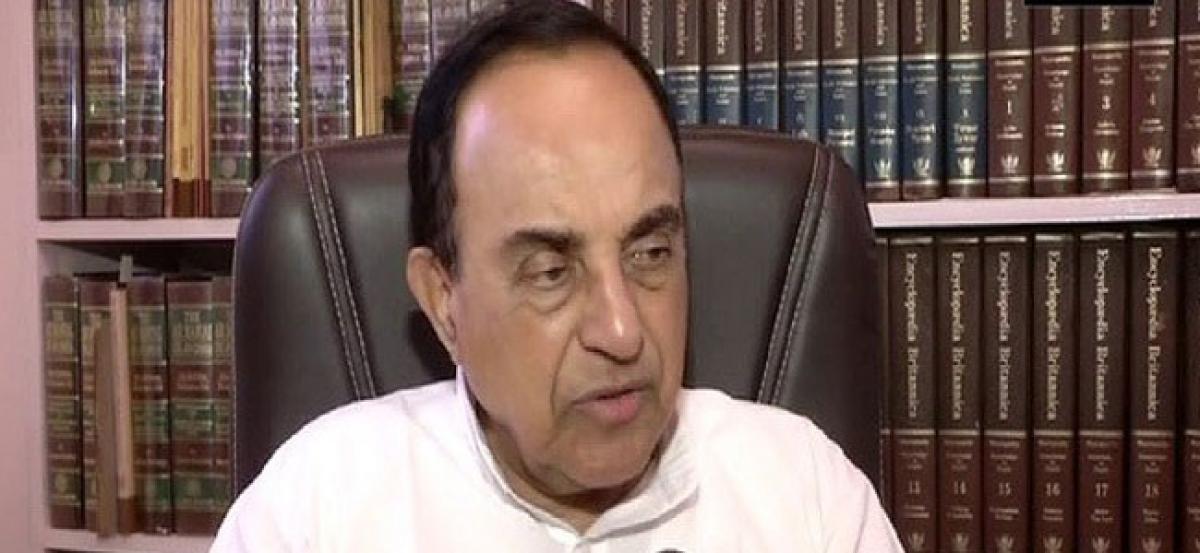 Highlights
Ahead of the Supreme Court hearing on petitions filed against Section 377 of the Indian Penal Code, Bharatiya Janata Party BJP leader Subramanian Swamy on Tuesday opined that homosexuality was a danger to national security
New Delhi : Ahead of the Supreme Court hearing on petitions filed against Section 377 of the Indian Penal Code, Bharatiya Janata Party (BJP) leader Subramanian Swamy on Tuesday opined that homosexuality was a danger to national security.
"It (Homosexuality) is not a normal thing. These are all American habits, there's a lot of money behind it. The Americans want to open gay bars, and it'll be a cover for paedophiles and a huge rise in HIV cases. It is a danger to our national security," he told ANI.Swamy further said although the government is not in favour of discrimination against homosexuals, it doesn't consider it to be natural.
"We want them to have a normal economic life. They should get jobs on merit, but we cannot allow them to celebrate. It is not a natural thing and we cannot treat it as normal. We should invest in medical research to see if can be cured," he said.
Swamy further said that if the top court ruled homosexuality to be normal and a free choice, the government should constitute a seven-judge bench or a nine-judge bench to review it."It (Homosexuality) is against Hindutva, it is against all our scriptures and I will certainly continue to protest against it," he added.
The Constitution Bench of the Supreme Court has begun hearing petitions against Section 377 of the Indian Penal Code, which criminalises homosexuality.In May, the apex court decided to hear the plea filed by the Indian Institute of Technology's LGBT alumni association, seeking scrapping of Section 377.
In 2009, the Delhi High Court had decriminalised Section 377, but the order was later set aside by a Supreme-Court bench.Categorised as an unnatural offence, consensual sexual intercourse between persons of same-sex is termed 'against the order of nature' under Section 377, and can be punishable by life imprisonment.