Fresh batch of pilgrims leave for Amarnath yatra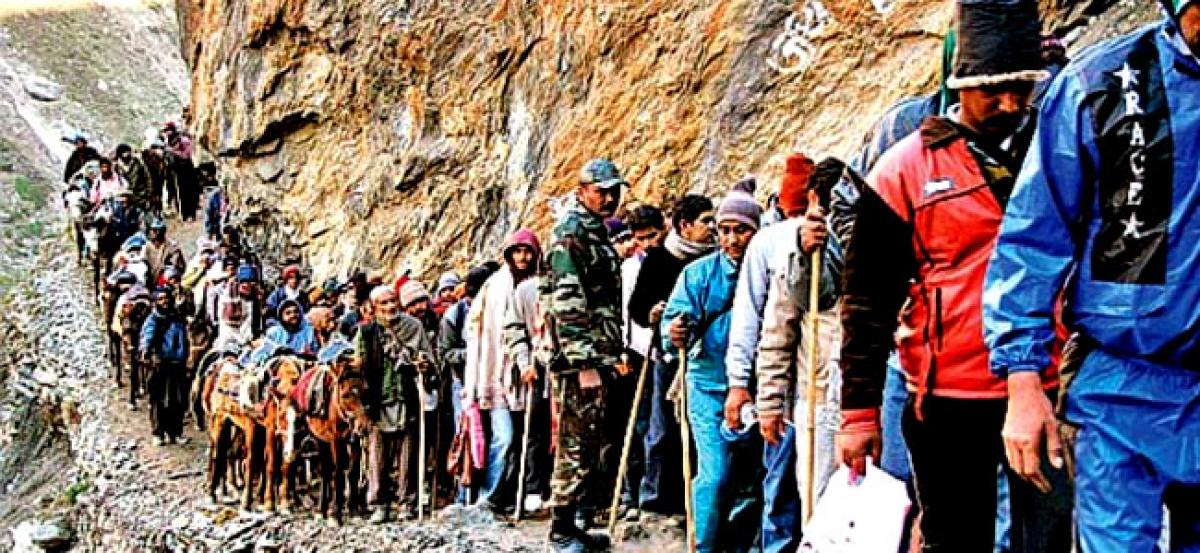 Highlights
Amid tight security, a fresh batch of 3,451 pilgrims today left a base camp here for Kashmir to undertake the annual Amarnath yatra, the police said The 60day yatra to the 3,880 metre high holy cave in south Kashmir Himalayas commenced on June 28 and so far over 151 lakh pilgrims have paid obeisance at the shrine
Amid tight security, a fresh batch of 3,451 pilgrims today left a base camp here for Kashmir to undertake the annual Amarnath yatra, the police said. The 60-day yatra to the 3,880 metre high holy cave in south Kashmir Himalayas commenced on June 28 and so far over 1.51 lakh pilgrims have paid obeisance at the shrine.
The pilgrims left the Bhagwati Nagar base camp here in two separate convoys for the twin base camps of Pahalgam in Anantnag district and Baltal in Ganderbal district in the early hours, a police official said.
While 2,281 pilgrims are performing the yatra from the traditional 36-km Pahalgam track, 1,170 pilgrims have opted for the shortest 12-km Baltal route. The official said the pilgrims left in 110 vehicles amid rains which lashed wide parts of the state this morning.