'Muslim party' row: Rahul has exposed Congress' real face, says Javadekar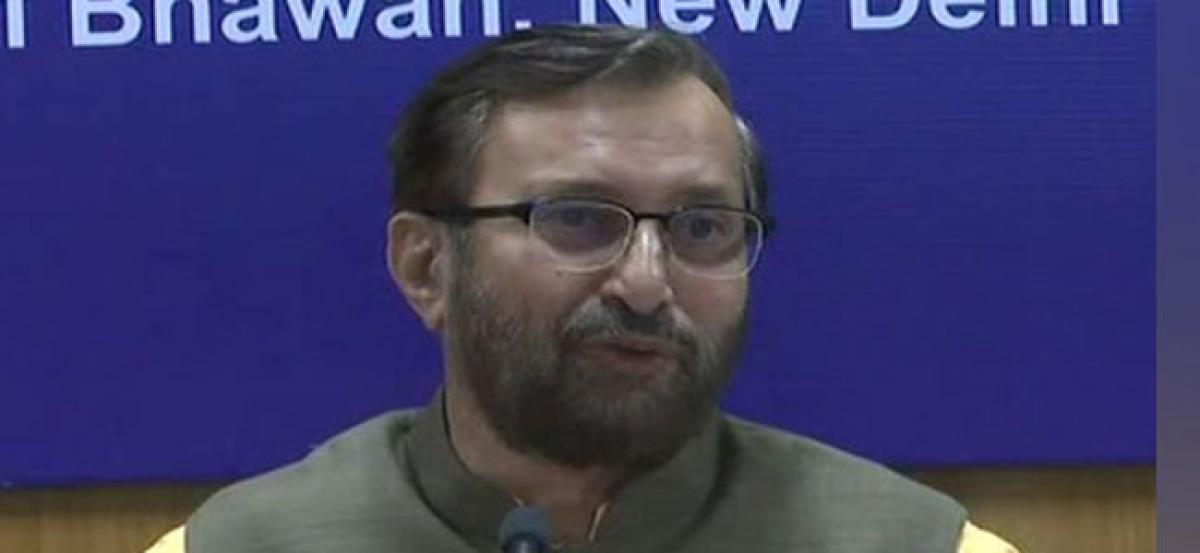 Highlights
Union Minister Prakash Javadekar came down heavily on Congress President Rahul Gandhi over the Congress is a Muslim Party remark
New Delhi : Union Minister Prakash Javadekar came down heavily on Congress President Rahul Gandhi over the 'Congress is a Muslim Party' remark.
Javadekar while addressing a press conference said that Rahul has exposed Congress party's real face.
The Congress chief has been facing flak for a statement "Yes, Congress is a Muslim party," which he reportedly made at a meeting with Muslim intellectuals and activists on July 11.
"Rahul Gandhi said Congress is a Muslim party. Now he is quiet about it. But he cannot deny it. There is proof," said Javadekar.
"His minority morcha president also said in Urdu daily Inqalab that Rahul Gandhi is right about this. The newspapers didn't publish anything wrong. There is proof," he added.
However, the Congress has said that Rahul had never made this statement and rubbished the report in the connection.
"This is absolute lies&shameful spin by the newspaper. The BJP using it to further its own agenda, yet again, exposes their desperate tactics to mislead the nation. However this will not deter us to fight for India's founding principles& its democratic values," Congress leader Priyanka Chaturvedi tweeted.
On Thursday, a report in an Urdu daily emerged on social media accusing the grand old party of minority appeasement ahead of the upcoming 2019 general elections. The report came just a day after Rahul met a few Muslim intellectuals.
During the meeting, Rahul Gandhi was advised to do a self-introspection of the Congress party. He was urged to think about how "Congress worked in the era of 1970s when it talked about inclusiveness and 'Sajha virasat'".He was also urged to not talk about Muslim community in particular and rather speak on issues like poverty and education on a whole.