Congress Ideology revealed through Rahul Gandhi's tweet on religion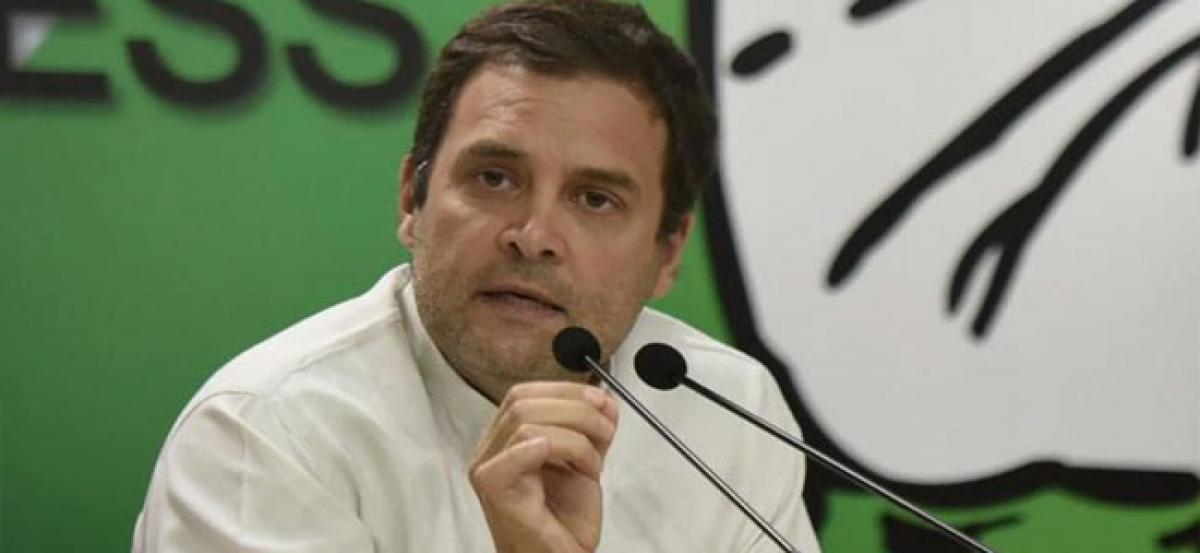 Highlights
After the Prime Minister Narendra Modi mocked the Congress for being a Muslim party, party president Rahul Gandhi today hit back at the BJP with a tweet that seemed to summarise Congress ideology
MUMBAI: After the Prime Minister Narendra Modi mocked the Congress for being a "Muslim party", party president Rahul Gandhi today hit back at the BJP with a tweet that seemed to summarise Congress' ideology.
Rahul Gandhi said he stands with the persecuted and seeks to erase "hatred and fear". I stand with the last person in the line. The exploited, marginalised and the persecuted. Their religion, caste or beliefs matter little to me.
I seek out those in pain and embrace them. I erase hatred and fear. I love all living beings. I am the Congress. — Rahul Gandhi (@RahulGandhi) July 17, 2018
The remark first allegedly appeared in an Urdu newspaper, and was later quickly picked up by the BJP, with first defence minister Nirmala Sitharaman, then Prime Minister Narendra Modi, targeting the Congress president.
The Congress had dismissed the report in one of the Urdu daily by claiming it as a "rumour" and asserted that it was a party of 132 crore Indians.
"I read in the newspapers that namdaar (entitled) said the Congress is a party of the Muslims. I am not surprised... When the previous prime minister was in charge, he said openly that the first use of natural resources should be with Muslims," Prime Minister Narendra Modi said at a public meeting in Azamgarh, Uttar Pradesh.
Most of the Muslim intellectuals at the meeting with Rahul Gandhi have denied the comments attributed to him. On Thursday Congress had trashed the newspaper report quoting Rahul Gandhi saying that it is a Muslim party.
Randeep Surjewala, the party spokesperson said the Congress does not discriminate on the grounds of religion and ethnicity. On Thursday, a report in an Urdu daily emerged on social media accusing the grand old party of minority appeasement ahead of the upcoming 2019 general elections. The report comes just a day after Congress President Rahul Gandhi met a few Muslim intellectuals.