Ignorance of parents kills a 8 year old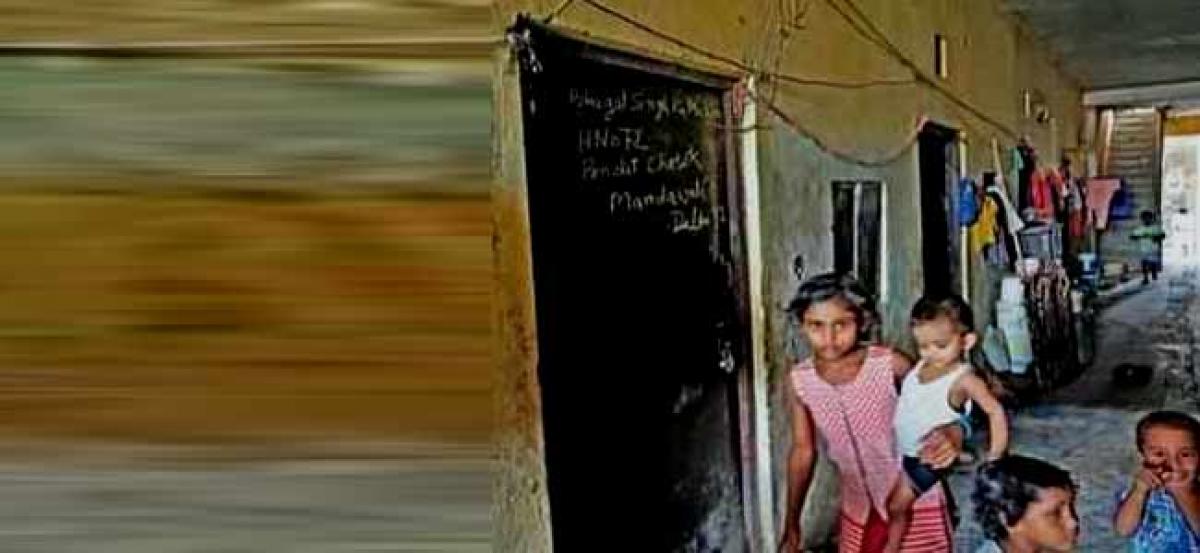 Highlights
On Tuesday Mansi, an eight year old, who was the eldest of the three siblings died of starvation, for 8 days they have been throwing up after every meal but her parents remained ignorant to consult a doctor, according to the familys neighbours in east Delhi Mandawali
NEW DELHI: On Tuesday Mansi, an eight year old, who was the eldest of the three siblings died of starvation, for 8 days they have been throwing up after every meal but her parents remained ignorant to consult a doctor, according to the family's neighbours in east Delhi Mandawali.
The other two children named Paro aged 5 and Sukho aged 2 had fallen sick soon thereafter, perhaps after coming in contact with Mansi.
Their former landlord, Tilak Mehra, said that seeing the kids' condition, he had forced their family friend, Narayan, to take them to his house and look after the children as their father Mangal "used to lie drunk in the room for days".
Doctors said the kids were emaciated due to extreme dehydration. Police are awaiting the viscera analysis report to find out the nature of the illness. Cops who had counselled their mother, Beena, say she is still in denial about the deaths. "She seemed mentally unsound and totally cut off," a doctor said.
The doctors who examined Beena said she kept asking for food even after the doctors had declared her children dead. She has been sent to the IHBAS for treatment.
Locals claimed that the family like many others did not have a ration card or an identity proof nor did they get any help from the ICDS facilities. "For the past five years we did not have anyone visit us to look after our children. None of us have identity cards or ration cards here so that we can approach the government for aid," said Mehra, along with the other neighbours. Deputy CM, Manish Sisodia has promised to enquire about this.
Mansi's condition had worsened after she returned from school on Thursday, the neighbours said."She even vomited out the little food she had had during her mid-day meal after she returned home. I had gone to the mohalla clinic that day to get medicines for my children and gave some of it to Beena to treat her children. But she kept it aside. The other two children were already bedridden," said Dhanno Devi, their neighbour at the Madrasa Colony.
The dingy colony with overflowing drains has 10 houses with each room rented out to a family of labourers or rickshaw pullers. "We didn't know that they were un-fed, the children stepped out of their room sometimes and asked for food, but a lot of children do that. All of us here work as labourers or rickshaw-pullers and don't earn enough to feed others' children. We either gave them a biscuit or two, or usually shooed them away," said Dhanno.
Locals say Narayan used to take care of the family occasionally. He and Mangal had worked together at a Metro site and had become friends eventually as they stayed in the same house. Neighbours say that Narayan was younger to Mangal and looked after him as a brother. He had put them up in a rented room near the Pandit Chowk for a few days until Mangal found a new place to stay.
It was found that Mangal had married Beena after walking out of his first marriage in 2002. "She used to be ill ever since she had given birth to the girls, due to which Mangal too was reluctant to look after her and the children. He used to drink and sleep on his rickshaw at times while his family went without food," said Narayan.