Allies of the BJP might have upped against the Modi government regarding the dilution of SC/ST Act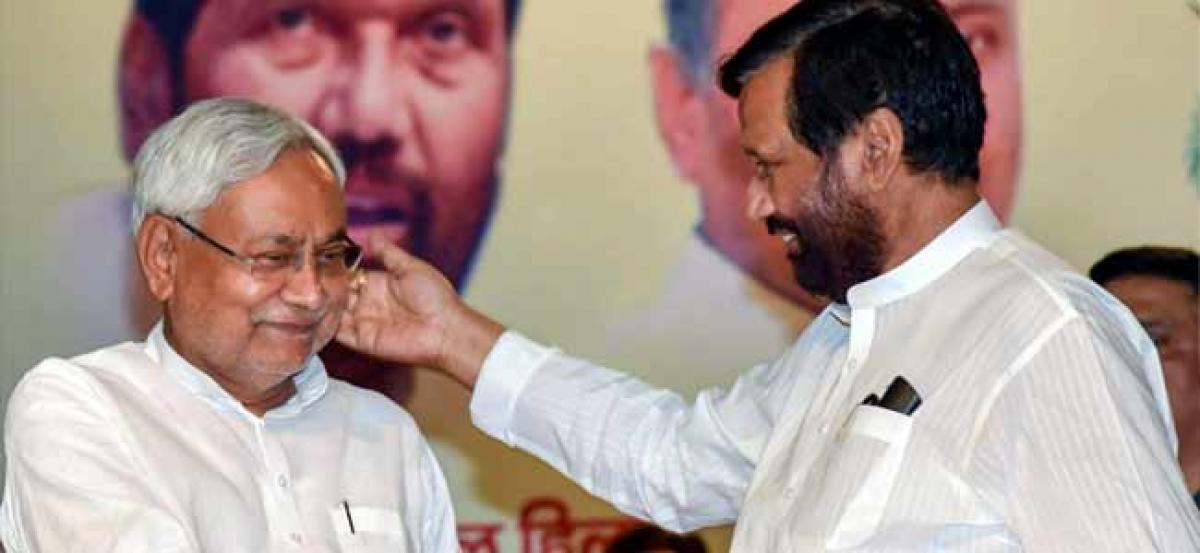 Highlights
Seems like the allies of the Bharatiya Janata Party BJP might have upped the ante against the Modi government over alleged dilution of SCST Prevention of Atrocities Act
PATNA: Seems like the allies of the Bharatiya Janata Party (BJP) might have upped the ante against the Modi government over alleged dilution of SC/ST (Prevention of Atrocities) Act. After Lok Janshakti Party (LJP), Nitish Kumar Janata Dal (United) has given the government an ultimatum to either promulgate an ordinance or table an amendment bill regarding this.
On Saturday while talking to a source, JD(U) national general secretary KC Tyagi warned BJP of losing Dalit votes in the upcoming elections if their concerns were not properly addressed. He also supported LJP leader and union minister Ram Vilas Paswan's stand of joining a nation-wide stir called on August 9 by Dalit groups against the dilution of the Act.
When asked if the move could have repercussions within the National Democratic Alliance (NDA), Tyagi said, "If Dalits will not vote for the alliance, what will happen to NDA? The government is for the poor. Shouldn't we be addressing their issues first?"
"Ram Vilas Paswan, Lalu ji, Sharad ji and others under the leadership of VP Singh had framed a strict law to protect the interests of Dalits. So, naturally if anyone tweaks it now will face resistance from these leaders irrespective of political affiliation," he added.
On LJP's demand of removing Justice AK Goel as NGT Chairman, JD(U) leader said that they do not involve with the judiciary, but questioned the "urgency" to appoint him within 48 hours of his retirement, "knowing the fact that a section of the society was not happy".
Justice Goel had headed the Supreme Court bench which delivered the judgment forbidding immediate arrest under Scheduled Castes and Scheduled Tribes (Prevention of Atrocities) Act, 1989 and LJP and some other parties have alleged that the judgment has "diluted" the Act.
On Friday Ram Vilas Paswan and his son, an MP from Bihar Jamui, Chirag Paswan issued a deadline of August 9 to promulgate an ordinance on SC/ST Act and remove Goel as NGT chairman.
Strengthening of the stand by LJP and tug of war between Nitish Kumar's party JD(U) and BJP regarding the seat sharing, face of the NDA and communal politics has complicated the relations between its alliance partners.
However, BJP rebuffed his advice as senior Party leader and deputy CM Sushil Modi tweeted, "BJP is not agreeable to any personal opinion of some NDA leaders replacing Nitish Kumar in 2020."